Fetish

458 MB
A very muscular female performer and model has become unhappy with her lazy agent. This time, the agent has failed to pay the woman $500 for a recent appearance, so she decides to take matters into her own hands. The woman's agent is brash at first and doesn't realize how powerful and what a wizard she is on the ground and with her wrestling and submission skills. However, after a few choke holds and getting thrown around like a rag doll, he will certainly never forget!

489 MB
If you're looking for hot chicks with big tits and a cock hanging between their legs, come on in! There are multiple transsexual scenes waiting here for your pleasure and they are more raw and raunchy than ever!
There's a lot of anal loving going on and it has something to do with the high demands of cock satisfaction being guaranteed. So pull up a chair and watch as blowjobs turn into anal pounding that finally turns into a sticky explosion!

508 MB
Here's a double dipping butthole bonanza! For all the guys and girls out there who like both boy pussy and girl pussy here's a treat where you can have your hole and meat too! These switch hitters flip flop and go from pole to hole! Check out these hot and horny trannies that go balls out and ass deep!

1215 MB
Sometimes taking the upper hand means simply showing indifference about the situation. That's exactly what these mean girls are serving up to these insignificant subs. But as long as they get to the meat of the matter and take a hands-on approach – these men don't care! The first scene features a blonde babe listening to music to block the sound of her poor sap's moans, scene two features another hottie putting her stud through the rigors of CBT while jerking his throbbing shaft! Our girls know exactly what to do to keep you in the palm of their hands!

833 MB
If you dig chicks with dicks, you'll love Fresh & Beauty! Cum on in and check out these hot sluts who have great tits, pretty faces and big cocks! Lots of dick in the mouth action! Plenty of red-hot ass fucking scenes too! It's kinky and smokin' hot and just for you! Enjoy!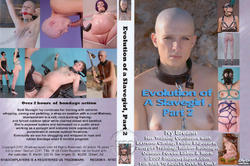 880 MB
Bald Slavegirl Ivy continues her training with extreme whipping, canning and paddling; a strop-on session with a cruel Mistress, imprisoned in a cell; cock-sucking training; and compelled outdoor labor while chained, naked, and barefoot. She is exposed topless and harnesses on a public street working as a ponygirl and endures more exposure and punishment in remote outdoor locations. Eventually we see her struggling and whipped in rope and rubber bondage when eight months pregnant.

748 MB
Che sorprese riserva il parco della lussuria?

828 MB
Uomini che vanno con le trans, trans attive e passive… Per un piacere illimitato, libero e senza confini!!!

764 MB
Mother Nature takes you into her womb of desire. After looking into her book of the world, she notices the depravity of her expectant mothers and sets out on a quest to quench their sexual desires. If hot sex, lactating milk filled breast, cum drinking, pussy licking is what you crave, this film will satisfy your wanton desires. Don't pass it up.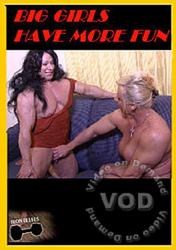 470 MB
Colette Guimond and Nuriyev Evans are packing some massive muscles! These girls love to flaunt and play with each other's big arms as they discuss their sexual fantasies. The action between these two heats up as Collette takes off Nuri's top, and then starts to play with her nipples. These girls go to town as they touch each other, as Nuriyev shows off her big clit. The fun doesn't stop there, these two beefy chicks start to arm wrestle and then caress each other on the couch. You won't want to miss this special treat; these girls are big, muscular and love to show you what a good time really looks like.