Fetish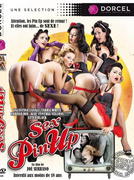 706 MB
Attention, les Pin up sont de retour ! Ces femmes qui faisaient fantasmer tous les hommes dans les années 50-60 avec leurs mimiques coquines, leurs tenues affriolantes et leurs pauses sexy, sont devenues avec le temps de vraies cochonnes qui ne veulent plus rester figées. Autres temps autres mœurs, les pin up d'aujourd'hui s'appellent Leyla Black, Tarra White ou Valentina Canali, bien sûr elles savent encore jouer les aguicheuses mais ce qu'elles veulent c'est du hard, il suffit de les voir prendre les sexe des mâles en gorges profondes, se faire claquer les fesses et sodomiser comme si cela était naturel pour s'en convaincre.

1.45 GB
I più bei trans scelti da Roby Bianchi dimostrano di essere attivi e pronti a soddisfare ogni voglia: sono donne a cui non manca nulla…


876 MB
Our new and extreme video production – 'Prison Canings – Volume 1′ shows some of the hardest CP you will see on video. We were approached by 3 female friends who all wanted to experience a very authentic, severe and ritualistic thrashing.We suggested the following plot to which they all eagerly agreed. A new regime is implemented in women's prisons – all new prisoners at all women's prisons have to endure a caning across their bare bottoms.


1.36 GB
Wouwh! These girls are splashing wet – but not sweating! …. if you understand!

1.85 GB
Tief, Tiefer noch Tiefer bis zum anschlag ober geil.


980 MB
Thing get out of Kahntrol here at Bondagemaidens as Master Michael Kahn takes the oh so submissive Lavender through her paces.
She's bound and cropped, suspended and flogged, and her day is just beginning… soon the hum of the vibrator is barely audible above her screams of agony and pleasure as Master Kahn guides her to orgasm after orgasm.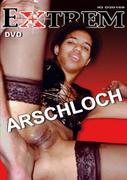 668 MB
Sie wollen ficken und sie wollen es hart. Fauste, die die Fotzen ausfullen, Schwanze, die das Arschloch dehnen, Doppelficks und Spermaduschen schaffen den versauten Schlampen die hochste Lust und das, was sie brauchen, sollen sie schliesslich auch haben…

1.30 GB
Check out these Hungarians HUNGRY for a good FISTING! It's Beauty And The Fister! You won't want to miss this!


713 MB
Mal sehen, was heute Nacht im Club läuft.
Da geht es richtig rund und die Mädels werden schön gestopft. Verschiedenste Lochspiele werden praktiziert und zur Befriedigung angewandt. Der Hauptgewinn ist ein wunderbarer Arschfick. Aber auch die Fistshow, speziell für den Genießer, ist nicht außer acht zu lassen. Auch ein Einblick in eine geheimnisvolle Arschgrotte lässt den Besucher staunen.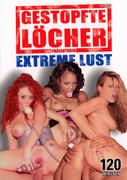 1.94 MB
Gestopfte Locher – Extreme Lust is just that, extreme. In the very first scene hot redhead, Audrey Hollander gets several toys jammed up her tight pink asshole. In the next scene a cute Latina gets stuffed double time. Then a brunette gets it pretty good in the third scene. A hot blond gets fucked pretty hard by a Latin man in the fourth scene. Finally, a beautiful black woman gets fucked straight up her ass in the finale.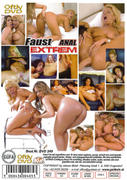 1.25 GB
Check out the latest from Oftly Goldwin! Featuring the hottest anal fisting action from Germany!

699 MB
In der strengen schwarzen Kammer empfängt die Herrin zwei Dienstmädchen zum Vorstellungsgespräch – die eine noch jünger, zäh, doch am Verblühen, die andere dick, gepierct und geil. Die Herrin prüft die beiden Damen auf ihre Belastbarkeit, hängt sie in Ketten und läßt sich vor deren Augen vom Haussklaven auskleiden. Dieser muß die beiden neuen Zofen dann ordentlich durchficken. Als dem die beiden dauergeilen Altschnepfen zu anstrengend werden, ruft die Herrin einen jungen, langschwänzigen Buben herbei, der alle, inklusive der abartigen Herrin bis an deren Grenzen durchfickt.