Fetish

1.23 GB
Un bellissimo trans di colore e stalloni neri molto dotati…in scene di trio molto eccitanti!!! 100% amatoriale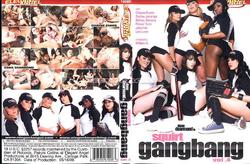 702 MB
If you think you've seen squirting before in Squirtwoman, Swallow My Squirt, and Squirt In My Gape, then think again. SQUIRT GANGBANG is arguably greatest squirt series of them all and a non stop ride of orgasmic eruptions. DO NOT MISS the fourth volume!


1.16 GB
Un film dove la violenza è all'ordine del giorno! Le ragazze vengono prese con la forza e scopate brutalmente da uomini senza pietà! Produzione italiana.


1.12 GB
Soumise le jour dans son travail aux caprices sexuels humiliants st dégradants de ses chefs, URSULA MOORE se déchaîne et se défoule en Dominatrice la nuit dans des clubs très spèciaux.


810 MB
Finally, the successful series continues! We have found a bunch of girls who are willing to have their pussies pumped up into giant monster cunts. And believe me: once their pussies are swollen and fat, they can hardly hold back their intense horniness. They can no longer be stopped and let themselves get fucked in every hole they have! Super hot!


698 MB
Swollen lips are starving for cum!

1.36 GB
More semen than an aircraft carrier! Not one drop wasted!!! Close your eyes, open wide, here comes a big surprise! Giving these teens the pop quiz! I promise, it's good for you! Anybody order a triple shot!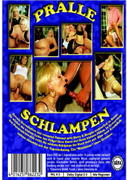 636 MB
This German porn in turn, has everything you will expect in a good Porno. Sex in all its variations. Harry S. Morgan has shown again that he is a true master of directing. A must have for a maximum Perversun Fan!