Fetish

574 MB
Hardcore XXX fetish action! The beginning of the hottest kinkiest fetish sex series ever made! Leather … latex … dildos … big tits … girl-on-girl … hot facials. Kinky Couple Sex Games promises to deliver the ultimate thrills in hardcore fetish action.


407 MB
There are plenty of Lesbian HiJinks going on, and when principal Juggs catches on she unleashes her own special brand of discipline. She makes one hot student lick her way out of detention, then the captain of the football team gets involved and Lesbians are now the fair game in and out of the locker room!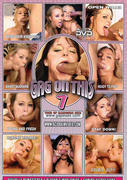 584 MB
 Yet these young cumrageous starlets prefer to gag, over and over and over again on massive pulsing splooge blastin cock. Nothing gets these sluts off more than a ramrod pressed against the back of their cum-lined throats!

513 MB
The finest in fetish entertainment! Mistress Aradia is the real deal! Mistress Aradia is in control! Her slave is expecting an evening of seductive submission, but is instead greeted with an enormous amount of pain, suffering and breath control.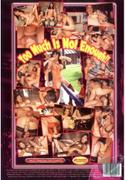 435 MB
Size does matter! Check it out as we bring to you four foxy little ladies that love to stuff their muffs with a little of this, and a lot of that…Shove in everything and the kitchen sink. Think it won't fit?

1.13 GB
Sometimes there are special girls. These girls are very beautiful. They are the kind of girls that you wouldn`t imagine love getting f*ck up the ass. They`re just too pretty, too sweet and innocent, we call these girls Anal Angels.

1.33 GB
Ass to mouth! That's what it is all about!This is the way these girls want to spent their horniest hours!Just bend over and take it like a pro!

696 MB
Zofe Sophie bewirbt sich bei Master Costello als unterwürfige Zofe. Sicherlich konnte sie sich nicht vorstellen, in welche harten Hände sie sich begeben wird…


1.42 GB
These sluts have their pussies pumped to the max. Watch this movie and you will see these pumped pussies getting fucked every which way.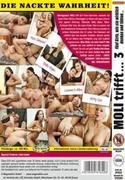 1.36 GB
Starregisseur MOLI trifft fuenf Porno-Sternchen, entweder bei Super-Rammler Markus Waxenegger zu Hause oder ganz privat in ihrer eigenen Wohnung.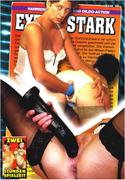 1.14 GB
Extra Stark goes to the limits of extreme sex again in this compilation of gyno play, fisting and other fetishes.


1.27 GB
This banging production shows just how elastic a tight asshole really is. Extremely stretched bumholes, loudly screaming girls in the mixture of pain and delight, flowing ass juices and for sure super horny orgasms! This hot film will become a back door classic!