Group sex

1.36 GB
At home there is a hot incest party, everyone is fucking each other and the sperm is shooting everywhere… but the horny brats have not got enough fuck juice in their holes and so make their way to the fucksmith! There they can show their juicy pussies and get the Doc really horny… the dirty nurses also want to test the 'new' one and dont miss any opportunity to show him their little fuckholes.

705 MB
Recent events have shown that the black man`s status in American society is once again on the rise. Soon, these men of tribal origin – the Mandinkas, as they have become known – will be as highly prized economically as they were during the glorious pre-Civil War era.And now, prosperous white couples are able to enjoy their company through clandestine interracial gangbangs known as Mandingo Parties. Will your wife be the next to be mutted by these men? If only you were so lucky.

999 MB
These gorgeous sluts love cock!! They are amateurs, but they are no stranger to sucking and fucking, this just happens to be their first time on film! Cum witness them do various deviant and sexually arousing acts and positions to please their man in an attempt to become big stars! You will enjoy this amazing and entertaining video!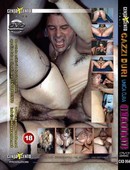 1.35 GB
Belle cicciotte e piene di voglie a cui dare sfogo con cazzi duri che le faranno saltellare di godimento!!!