Hairy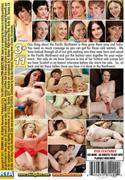 1.36 GB
One thing about the Pacific Northwest is they grow them sexy and hairy. You need as much coverage as you can get for those cold winters. We have looked through all of our girls making sure they were born and raised in the Pacific Northwest and put the hottest ones together for your enjoyment. Not only do we have Simone in one of her hottest solo scenes but we have Scarlett in an honest interview before she starts her solo. So, sit back and let these ladies show you how it is done in the Northwest.


698 MB
Girls and their natural hairy pussies give you a total kick. Pretty bushy pubic hairs, round wet pussies make all men go absolutely wild.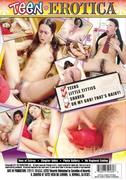 1.51 GB
Tight bodied, pretty nubile girls with unshaven pussies! They are oh-so cute and will shock you with their sexual hunger!

696 MB
These girls are the proof that not all cunts on the street walk are shaved! A true primeval forest grows between the legs of this girls. These physical underpants have never seen a razor blade and also do not want to know it in future!


625 MB
Eigentlich ist Familie Frisch eine ganz normale Familie oder etwa nicht? Töchterchen Gabi kommt immer zu spät zum Unterricht, weil sie die ganze Zeit nur an Sex denkt und das natürlich auch auslebt. doch in der Schule bleibt auch kein Schlitz trocken. Der Lehrer fickt die Direktorin und dafür muss er natürlich später auch bei den interressierten Schülerinnen herhalten. Auch Gabis Vater, Karl, verbringt seine Zeit nicht nur mit Schachspielen. Gertrude, Gabis Mutter, kann es nicht mal fünf Minuten ohne Schwanz aushalten und verführt spontan den Koch in einem Restaurant. Also ist hier alles ganz normal.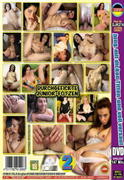 1.36 GB
Durchgefickte Junior-Fotzen zeigen euch was sie alles drauf haben.


885 MB
Shes got hair down there, and yes, we love that natural look! Let Mia Malkova, Nadine Sage, Tracey Sweet, and Anastasia Morena show you how their naturally grown bushes add a touch of class and ass to their sexual encounters. Make sure you check them out because sex with these bushy bitches is super hot!


994 MB
Big Fat & Hairy porn She may be big fat and hairy but there is nothing scary about these smokin' hot, fuzzy beavered wide loads. Big Fat & Hairy DVD video Underneath the rug there is just more to love!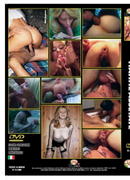 754 MB
Le mamme sono belle e buone ma anche delle……….gran maiale!!!