News

481 MB
Scooby Doo fans ought to be delighted with the feature film Come Deadly, a modestly creepy porno whodunit with a dash of Phantom of the Opera seasoning.
A group of young thespians practice for a production of Shakespeare's Taming of the Shrew. Meanwhile, in the loft above the theater, a guy in a wide-brimmed hat with a nylon stocking over his face attacks one of the actresses.


822 MB
Here at Historic Erotica, we have found the ultimate collection of cock-crazed sluts who can't suck enough cock. In the dorm, in the hallway, in the restaurant…it doesn't matter where they are or who they're with, when these gals need a cock to suck they will find the nearest willing guy and service him completely. Cocksucking drives these women to new heights of pleasure.


999 MB
Reviled by critics for its intermingling of violence and twisted sex, Climax is one of the boldest, most unrelenting roughies ever made! A sex criminal security guard gets off impersonating an LAPD officer. During his voyeuristic prowls, he bullies and debases hookers. He accidentally spies a woman killing her husband, and he fantasizes about brutalizing the murderess until she has the appropriate, final remedy he is seeking. Climax is a well made edge of the seat ride, shockingly hostile in intent and execution, and is a must see for anyone into roughies! Bonus sickie loop and rare production stills!


700 MB
Think of all those shapely, high-stepping legs on Broadway chorus line – then imagine what's attached to them! See for yourself how these sexy dancers get off whenever they get offstage!


629 MB
Vanessa Del Rio's 1st film.
Vanessa begins her porn career with an DP in a low-rent office.


594 MB
In the continuing series of Johnny Wadd private dick extravaganzas, John Holmes tangles with a deadly team of sizzling sex kittens and one very hot Oriental hit lady (Kyoto) in a lusty tale of carnal crime entitled The China Cat.


1089.75 MB
Ginger is in two scenes at the end of the movie. She plays a policewoman on assignment and ends up fucking her partner and another guy. Classic old flick with Harry Reams in the lead.


840 MB
Do you ever feel the rush of spine-tingling chills when you see a sexy woman? That's the feeling you'll experience when you see superstar Aja in this new blockbuster from Las Vegas video. The white hot bite of chills will hit you with all the power of ice on fire! You won't want to put it out.


694 MB
'Cherry Cheesecake' takes you inside the glamorous and sensuous world of David Stone, internationally known photographer of beautiful women. Assigned by Erotic Magazine to find the world's sexiest woman, his search becomes an odyssey of sensuous excitement. With $100,000 offered to the woman selected, his models are eager to show him just how sexy they can be. The shooting and casting sessions become orgies of seduction and erotic intensity as they fuck him silly!!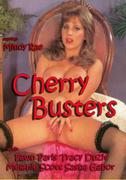 698 MB
A couple rents out the summer house for two weeks to two women. They are invited for a drink, but decline the offer. The two women envision what it would have been like to stay for a drink with the couple. Since, they caught them out in the yard when they were just getting dressed from having sex right under the tree. The wild visions of orgies and wild sex parties.


538 MB
Starring: Annette Haven, Bambi Allen, Jacqueline Lorians, Nikki Charm, Sheena Horne, Sheri St. Clair

776 MB
Starring: Leslie Bovee, John Leslie, Kandi Barbour, Kay Parker,
Bonnie Holiday, Ken Scudder, Dorothy LeMay, Blair Harris, Tony Grant,
Candida Royalle, Jon Martin, Sharon Kane, David Morris, John Seeman