News

932 MB
You've watched them on the beach, brushed against them in the elevator and passed them on the street. Now Edwin Durell- the master of modern erotica- brings your Dreamgirls to life in five brand new, incredibly erotic vignettes.

699 MB
Performers: Velvet Summer, Cheri Champagne, George Payne, Ambrosia Fox, Alan Adrian,
Ken Yontz, Troy Scalpini, Phil Prince, Big Randy Rod


618 MB
Performers: Stacey Donovan, Melissa Melendez, Taija Rae, Lois Ayres,
Sheri St. Clair, Brittany Stryker, Herschel Savage, Tom Byron,


423 MB
Performers: Vanessa Del Rio, Barbara Dare, Angel Kelly, Lili Marlene, Keli Richards, Jerry Butler,
Alexis Greco, Patti Cakes, Billy Dee, Mike Horner, Jon Martin, Melissa Melendez, Shone Taylor,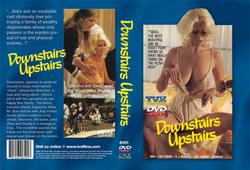 309 MB
Performers: Seka, Kay Parker, Lisa DeLeeuw, Dan Quick, Bobby Reed,
Sherrisse, R.J. Reynolds, John Boland, Luis De Jesus, Johnny Clean,


999 MB
Performers: Ron Jeremy, Barbie Dahl, Rhonda Jo Petty, Bunny Hutton, David Christopher, Tasha Voux,
Buddy Hatton, Lucky Greenhog, Tattoo Danny, Linda Jackov, Karly Carlyn, Elena Evans, Sheri Hannigan,

712 MB
Candy Samples,John Holmes

696 MB
Performers: Kristara Barrington, Honey Wilder, Bunny Bleu, Helga Sven, Paul Thomas, Scott Irish,
Herschel Savage, Diedra Hopkins, Eric Edwards, Ron Jeremy, Melanie Scott, Randy West,

859 MB
Performers: Christy Canyon, Heather Wayne, Susan Hart, Billy Dee,
Candi, Robert Kerman, Rikki Blake, Steve Drake, Greg Rome

895 MB
Welcome to the clinic where confused, misguided white couples come to solve their marital porblems by getting out of the rat race and into the black race. If this doctor doesn't do it for you, then you're in really critical condition.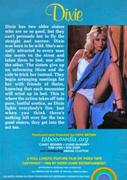 700 MB
Performers: Abigail Clayton, Spring Finlay, Mimi Morgan, Turk Lyon, John Seeman, Ken Scudder,
John Leslie, Norman Osaka, Judy DeWitt

538 MB
Performers: Rhonda Jo Petty, Ric Lutze, Robin Savage, Tiffany Ladd,
Alan Coberg, Stormy Simons, Ming Jade, Angel Van Leuven, Rob Rose,
Damon Christian, Mike Ranger, Tim Wade