News

700 MB
Girls get abducted and thrown into a prison to be sold for sex… lot's of (sometimes really hard) lesbianism and general sex happens ….random nudity… great dialogue…. great dubbing… girls escape… fucks up… basically, this is sleaze at it's finest!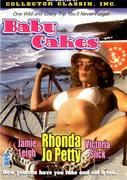 755 MB
Performers: Rhonda Jo Petty, Jamie Leigh, Victoria Slick, Misty Regan, Randy West, Billy Dee,
Blair Harris, Mike Horner, R.J. Reynolds

678 MB
A woman about to be married is given a "bachelorette" party by her girlfriends, who hire a male stripper for the event. However, they don't know that he has "mystical powers", and he proceeds to use those powers to take his revenge on them…


899 MB
Candy Mason might be called Baby Doll, but she's definitely all grown-up and is getting tired of just sucking her thumb. Ready to experience her freakiest fantasies at last, Candy prepares to go out on the prowl. Joined by a stunning set of her sexiest girl friends, Candy gives in to the horny demands of every guy in the neighborhood, while her gal pals either jump into the action or watch. You'll see our lovely star and her luscious, man-hungry companions reach their passionate potential in every hard, wet scene! This is 70s hardcore at its best, filled with scrumptious all-natural women and fun-filled, no-holds-barred erotic action. Fans of classic porn will love this sultry suburban sexfest!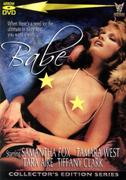 831 MB
A classic sexvid, this feature stars Bobbi Jackson (Tara Aire) as Babe, a top-flight New York model who has been single-handedly keeping Samantha Fox's modeling agency in business. Bobbi likes to play the field, dabbling in some fun with lots of men but never quite finding one to settle down with.


896 MB
Tish Ambrose shows her secret love for buff-banging in this extremely explicit look inside a college where the sorority initiation rite is to have new pledges analized. Nervous at the proposition that her anal cavity may be stretched beyond repair, Tish chooses to be analized by the erotic Lois Ayres in what has to be one of the most sensationnal girl/girl scenes filmed. Fingers, dildos and even the beads around Lois' neck find their way to Tish's back door.


622 MB
Buffy Davis is Dick Rambone's very loving girlfriend. She sees to his every desire, and loves him deeply, and proves it in lots of ways. One day she overhears a conversation between Dick and one of his buddies. Dick is distraught. He sounds like he's gonna cry. He says something about somebody dying. Buffy is sure he means himself, but she doesn't want to ask him, because she doesn't want him to know she was eavesdropping.

694 MB
Starring: C.J. Laing, Tony Perez, Sarah Nicholson, Deanna Darby, Susan Sloan, Thelma Thigh, Eric Edwards, Robert Kerman, Ronnie Love, Robert Combs, Michael Lelouche, Beerbohn Tree, Roberta Findlay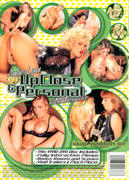 466 MB
Amber Lynn, like never before. Super sizzling sex action with one of the most beautiful babes in hardcore.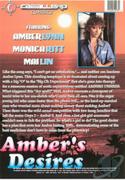 391 MB
She Just Can't Get Enough! Amber Lynn is sooo sexually frustrated (just play along) that she's going to a therapist to work things out. Through her sessions, we learn of a stream of steamy sexual encounters including a quick but dazzling dalliance with a young hot rod and a smoking three-way with two BIG guys. Things culminate with a wonderful lesbian scene between Amber and the therapist. A breech of professional ethics? Maybe, but who cares.


790 MB
A porn musical based on the classic.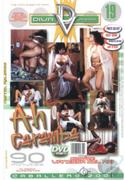 700 MB
Performers: Vanessa Del Rio, Jessie St. James, Herschel Savage,
Ron Jeremy, Jamie Gillis