News

700 MB
Can you believe it? This beautiful girl hasn't got laid in a long time! Well, lucky for us and thanks to her craving building up, we can enjoy her being fucked as she unleashes her lust run wild!


946 MB
Neon Kanda is an innocent girl with one not-so innocent hobby; she loves to have sex and not just any ordinary sex, she loves to play extremely dirty! Look at her, play with her, fuck her! She's all yours

886 MB
Red Hot Fetish is back again with another installment of their series. Once again these horny girls are looking to feast on some cock, and feed their lonely tight pussies. You don't want to miss this cute Japanese school girl Miku Misato. Her shaved pussy is perfect and juicy. Young and fresh just the way you like it! Watch Miku Misato in action as in the first scene she is restrained with some toy play. The second scene she has some creampie sex with one lucky guy. The third scene she gives multiple blowjobs to three guys taking their load in her mouth. The last scene is a threesome creampie. Enjoy!

700 MB
This might be one of the most hardcore release from Red Hot ever! Rei not only gets an anal, she also gets a double penetration and with loads of internal ejaculation!


698 MB
Aiko…a truly stunningly beautiful lady, but don't let her looks fool you. Behind closed doors she can get very nasty & wild, enjoy a full set of sexual acts; masturbation, creampie sex, threesome, double penetration and much more!


700 MB
Fill her pussy with your hard cock and feed her some of your sperm; that's the way she loves it. This girl will make you coming back for more, over and over.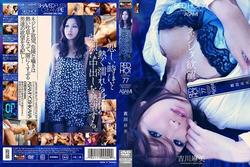 1.39 GB
Cute, sexy, and a sex loving cutie. Blowjob, straight fucking, even a cream pie delight!

700 MB
It is Tokyo under ground. Submission is harder than death. The contract is DP and creampie. Megumi receives pleasure with her sweet pussy and sugar anal. Cast; Megumi Morita. No mosaic.