News

1.39 GB
Du wünschst Dir eine geile Nummer mit einer Frau, von der Du weißt, dass Du sie nie bekommen wirst. Kein Problem, wenn man einen Flaschengeist zu Hause hat! Nenn' Deinen Wunsch, und er wird Dir erfüllt. Schneller als Du die Hose runter und den Schwanz in der Hand hast, räkelt sich auf Deinem Sofa die Frau Deiner Träume und erwartet voller Vorfreude Dein hartes Rohr…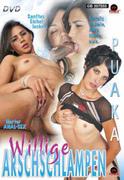 1.36 GB
Max, der Stecher mit dem Mega-Schwanz fickt alle Ladies in die Anal-Exstase! Mit dabei jede Menge heißer Girlsm die auf wilde Sexaktion abfahren. Bei diesen gierigen Mäulern, lässt das Spermabad, nicht lange auf sich warten!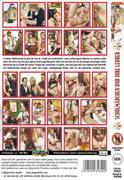 1.36 GB
ln diesem Maedcheninternat geht die Post ab. Anstatt aus verdorbenen Ludern wohIerzogene Maedchen zu machen, praktizieren die Lehrer hier ihre ganz eigene ErziehungsphiIosophie. Wenn sich die GirIs nicht an die strengen SchuIregeIn haIten, bekommen sie zur Strafe den harten Knueppel des Lehrkoerpers zu spueren, und zwar ganz tief! Auch waehrend der NachhiIfe- und KIavierstunden bringen die Lehrer den jungen, wissbegierigen Maeusen nicht nur den gewohnten Lehrstoff nahe …


641 MB
The makers of this video did it again. They broke all the sex rules and shunned all taboos. 'As long as it is really filthy!' is the motto of the sperm swallowing teenagers in this video. And that Means a lot of cocksucking, pissing and wild orgies.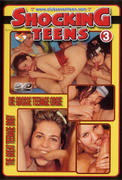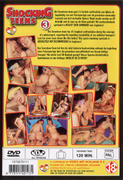 1.35 GB
The Seventeen-team has it's toughest confrontation during the coverage of a photoreport, regarding the boundless insatiability of sex addicted teenagers! Lust has neve been shown like this before! This sperm-slamming spectacle is ABSOLUTELY NOT RECOMMENDED for beginners!


1.37 GB
As a made men one has special kind of worries! Ordering around the maids who like to carelessly fullfill their duties but care about fucking around all day instead. Behaviour that fades to the masters. Why not? Money doesn't make one happy… fucking, sucking, licking does… why has one maids?


694 MB
Cast: Elena Grimaldi, Asia Morante, Lara De Santis, Giada


1.57 GB
Cast Femminile:
Anita Armani , Christina Bella , Katy Parker , Lara Holmes , Mandy Bright