News

310 MB
Why does a sexual encounter have to be between just a man and a woman? We're breaking the rules with this explosive masterpiece! These hard-bodied studs and horny babes are being greedy and want the best of both worlds! No hole is left untouched! Cum watch as these gorgeous gals and guys balling each other and build up to a climactic ending!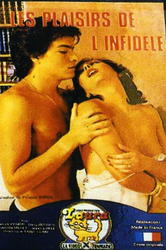 333 MB
Actress: Dominique Saint Claire, Isabelle Brell

249 MB
Actress: Marie-Chantal Trobert, Karoline Houtart

445 MB
Passionate French girls always could ignite passion in men. Excellent French retro movie

631 MB
Director: Gilbert Roussel
Marianne Aubert hitches a ride from a biker (Sylvio Ray) and has sex with him on his bike in a garage. Then he takes her to a place where Kay is having sex with Carrère. Jennifer sits beside them and masturbates. Now Jennifer is taken by the two men. They try to force her into sodomy, which she refuses, but she can't escape Sylvio. In the second part Jennifer takes revenge and steals the guys' wallets, wearing a small mask. She is caught by Kay who punishes her by fucking her in the ass in the garden near a pool. Also there are two sodomy scenes with Marianne Aubert and Kay and Ray respectively.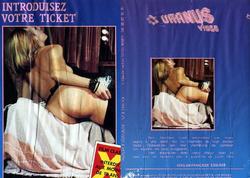 279 MB
Starring: Claude Janna, Maria Catalao, Valerie Martin's, Philippe Baron, Richard Lemieuvre, Benoit Archenoul