News

651 MB
Dinner with Samantha" starring Samantha Fox, is more than a simple meal. It is an epicurean delight. Samantha's co-star, Bobby Astyr, plays her ever loving husband. Not only is he after her soft and sensuous body; but he is also after her immense amount of money. Samantha is the object of everyone's intentions. This erotic adventure takes you through an array of events that leads to an unusual twist with an unexpected ending.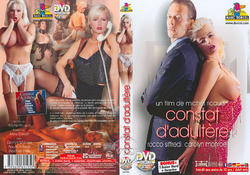 802 MB
In a small town, appearant quietness masks many things. Adulterous affairs blossom like daffodils in Spring. Ideas for revenge are growing in the cuckhold husband's mind. The bailiff will get very busy…


1.12 GB
Nach der Begutachtung des Riemens wird abgetrunken! Auch wenn ich nicht schon schwanger wäre, hätte ich heute keine Angst, aufgepumpt zu werden: erstens gibts vom Spermatrinken keine Kinder und beim Arschfick kann auch nichts passieren!


700 MB
Sex, suspense and comedy all come together in Any Time Any Place. Featured is Seka, as Lynn, the not so dumb blonde, who joins Skinner (Mike Ranger) and his buddy Chickie, two inept burglars, who are trying to make a living the only way they don't know how.

1.29 GB
It's Christmas time, and all the sexy angels are waiting for their rods! Sure enough Santa comes through and gives them anal orgasms! These horny girls cum until their wings start shaking.


700 MB
Nicole, eine angehende Schauspielerin, zerrt sich zwecks Rollenstudiums einen Getrankelieferanten ins Bett,
lasst sich das Arschloch ausloten und das Fett voll auf die geilen Titten spritzen.


1.36 GB
Sie sind geil auf alles was hart ist. Ins Maul wichsen, Faust-Fotzen extremfick, in der engen Arschrosette abspritzen, hier ist alle mit dabei.


527 MB
Her talented mouth sucks a cock dry while her mini cunt lets the liquid fly! She's a sex goddess in minature! The burning question is: How does something so small take something so big and still have room for a squirt?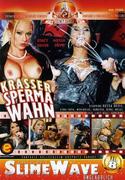 694 MB
Möge die Welle des Kult-Schleims zum achten Mal die heißen Bodys der Luder einsauen und zukleistern! Doch Obacht, die Ladung kann wirklich riesige Ausmaße annehmen, es scheint gar, dass der Vorrat an Glibbersaft unerschöpflich ist. Und so versuchen sich die Damen erneut an der Stimulation des Plastikpenises, um, wie oben bereits erwähnt, richtig zugespritzt zu werden.


699 MB
Knallharte und versaute Doppelfick-Action am laufenden Band! Junge Hühner lassen sich von jeweils zwei geilen Hähnen gleich-zeitig bis zum Geht-nicht-mehr stopfen! Geniesse den Anblick, wie ihre nassen Mösen und engen Arschlöcher bis zum Limit gedehnt werden. Die kleinen Biester freuen sich schon auf ihre Belohnung: Eine doppelte Portion heisse Sahne frisch gezapft! Viel Vergnügen!


699 MB
Quite world-brilliantly players screw all over by the family and coach the female younger generation the different "positions".