News

698 MB
Alex de Renzy (FEMMES DE SADE, PRETTY PEACHES) was one of the greatest directors of adult films ever, his career starting in the late 60′s and preceeding well into the 90′s. So saying that BABY FACE, stands as his crowning achievement is no small praise. This ranks as one skinflick that truly has it all, a complete storyline, fine production, and a couple of decent acting performances and some of the hottest sex scenes ever assembled in a single movie.


600 MB
This is the porn debut of Veri Knotty. The movie is a collection of
solo masturbation scenes by each lady. The first masturbation scene is of
Vanessa Del Rio on a bed with a huge dildo. Later, it's Serena's turn in the
bedroom to masturbate with her hands. Each classic lady has an extended
masturbation scene.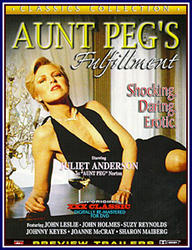 735 MB
Peg Norton, a sexy, high powered Hollywood producer, invites her niece Sheila to visit her this summer, and learn all about "inside Hollywood", and what a lesson! It is a searing, shattering expose of the elegant seaminess of a corrupt film world. Every sexual escapade imaginable to the human (and some say, inhuman) mind is displayed to the wide-eyed young and incredibly desirable teenager. From poolside orgies to the masterful seduction by a famed Italian film director, Shiela receives an erotic tour-de-erotique never experienced by any of her Midwestern classmates, nor, indeed, by most people anywhere. Aunt Peg, an unforgettable erotic experience.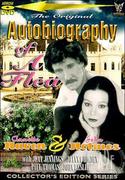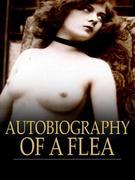 695 MB
In 1810, a flea narrates the goings-on it sees through the eyes of a young teenage girl whose life is controlled by a lusty priest in league with her unscrupulous uncle.

584 MB
It was at a very early age that Adrienne first realized that she could excite men. From that day forward, she kept her most intimate thoughts and salacious experience in a locked diary. Now after many years and many lovers, she's opening that diary just for you.


700 MB
Girls get abducted and thrown into a prison to be sold for sex… lot's of (sometimes really hard) lesbianism and general sex happens ….random nudity… great dialogue…. great dubbing… girls escape… fucks up… basically, this is sleaze at it's finest!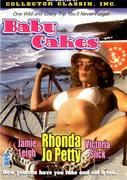 755 MB
Performers: Rhonda Jo Petty, Jamie Leigh, Victoria Slick, Misty Regan, Randy West, Billy Dee,
Blair Harris, Mike Horner, R.J. Reynolds

678 MB
A woman about to be married is given a "bachelorette" party by her girlfriends, who hire a male stripper for the event. However, they don't know that he has "mystical powers", and he proceeds to use those powers to take his revenge on them…


899 MB
Candy Mason might be called Baby Doll, but she's definitely all grown-up and is getting tired of just sucking her thumb. Ready to experience her freakiest fantasies at last, Candy prepares to go out on the prowl. Joined by a stunning set of her sexiest girl friends, Candy gives in to the horny demands of every guy in the neighborhood, while her gal pals either jump into the action or watch. You'll see our lovely star and her luscious, man-hungry companions reach their passionate potential in every hard, wet scene! This is 70s hardcore at its best, filled with scrumptious all-natural women and fun-filled, no-holds-barred erotic action. Fans of classic porn will love this sultry suburban sexfest!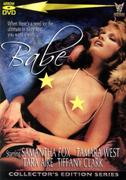 831 MB
A classic sexvid, this feature stars Bobbi Jackson (Tara Aire) as Babe, a top-flight New York model who has been single-handedly keeping Samantha Fox's modeling agency in business. Bobbi likes to play the field, dabbling in some fun with lots of men but never quite finding one to settle down with.


896 MB
Tish Ambrose shows her secret love for buff-banging in this extremely explicit look inside a college where the sorority initiation rite is to have new pledges analized. Nervous at the proposition that her anal cavity may be stretched beyond repair, Tish chooses to be analized by the erotic Lois Ayres in what has to be one of the most sensationnal girl/girl scenes filmed. Fingers, dildos and even the beads around Lois' neck find their way to Tish's back door.