News

443 MB
The shocking conclusion of the ultimate erotic odyssey! Justine Jones continues her quest to find the way out of Hell with a little help from her infernal guide, Negro.

1402 MB
This is a very rare Annette Haven film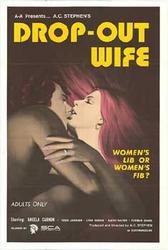 976 MB
A young housewife gets involved in the "swinging" scene and discovers that it isn't all it's cracked up to be.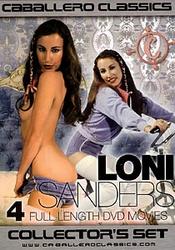 734 MB
Performers: Loni Sanders, Sulka, Nikko, Frances Lopez, Craig Roberts,
Sharon Mitchell, Magnificent Margo

932 MB
You've watched them on the beach, brushed against them in the elevator and passed them on the street. Now Edwin Durell- the master of modern erotica- brings your Dreamgirls to life in five brand new, incredibly erotic vignettes.

699 MB
Performers: Velvet Summer, Cheri Champagne, George Payne, Ambrosia Fox, Alan Adrian,
Ken Yontz, Troy Scalpini, Phil Prince, Big Randy Rod


618 MB
Performers: Stacey Donovan, Melissa Melendez, Taija Rae, Lois Ayres,
Sheri St. Clair, Brittany Stryker, Herschel Savage, Tom Byron,


423 MB
Performers: Vanessa Del Rio, Barbara Dare, Angel Kelly, Lili Marlene, Keli Richards, Jerry Butler,
Alexis Greco, Patti Cakes, Billy Dee, Mike Horner, Jon Martin, Melissa Melendez, Shone Taylor,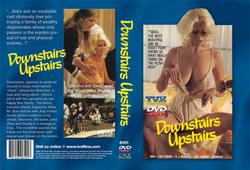 309 MB
Performers: Seka, Kay Parker, Lisa DeLeeuw, Dan Quick, Bobby Reed,
Sherrisse, R.J. Reynolds, John Boland, Luis De Jesus, Johnny Clean,


999 MB
Performers: Ron Jeremy, Barbie Dahl, Rhonda Jo Petty, Bunny Hutton, David Christopher, Tasha Voux,
Buddy Hatton, Lucky Greenhog, Tattoo Danny, Linda Jackov, Karly Carlyn, Elena Evans, Sheri Hannigan,

712 MB
Candy Samples,John Holmes

696 MB
Performers: Kristara Barrington, Honey Wilder, Bunny Bleu, Helga Sven, Paul Thomas, Scott Irish,
Herschel Savage, Diedra Hopkins, Eric Edwards, Ron Jeremy, Melanie Scott, Randy West,