News

700 MB
Think of all those shapely, high-stepping legs on Broadway chorus line – then imagine what's attached to them! See for yourself how these sexy dancers get off whenever they get offstage!


629 MB
Vanessa Del Rio's 1st film.
Vanessa begins her porn career with an DP in a low-rent office.


594 MB
In the continuing series of Johnny Wadd private dick extravaganzas, John Holmes tangles with a deadly team of sizzling sex kittens and one very hot Oriental hit lady (Kyoto) in a lusty tale of carnal crime entitled The China Cat.


1089.75 MB
Ginger is in two scenes at the end of the movie. She plays a policewoman on assignment and ends up fucking her partner and another guy. Classic old flick with Harry Reams in the lead.


840 MB
Do you ever feel the rush of spine-tingling chills when you see a sexy woman? That's the feeling you'll experience when you see superstar Aja in this new blockbuster from Las Vegas video. The white hot bite of chills will hit you with all the power of ice on fire! You won't want to put it out.


694 MB
'Cherry Cheesecake' takes you inside the glamorous and sensuous world of David Stone, internationally known photographer of beautiful women. Assigned by Erotic Magazine to find the world's sexiest woman, his search becomes an odyssey of sensuous excitement. With $100,000 offered to the woman selected, his models are eager to show him just how sexy they can be. The shooting and casting sessions become orgies of seduction and erotic intensity as they fuck him silly!!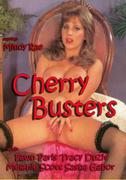 698 MB
A couple rents out the summer house for two weeks to two women. They are invited for a drink, but decline the offer. The two women envision what it would have been like to stay for a drink with the couple. Since, they caught them out in the yard when they were just getting dressed from having sex right under the tree. The wild visions of orgies and wild sex parties.


776 MB
Starring: Leslie Bovee, John Leslie, Kandi Barbour, Kay Parker,
Bonnie Holiday, Ken Scudder, Dorothy LeMay, Blair Harris, Tony Grant,
Candida Royalle, Jon Martin, Sharon Kane, David Morris, John Seeman 716 MB
Who wins when two lovers challenge each other in body and mind? Who wins when they need the exotic, the erotic and the dangerous? They challenge each other to a game of sexual warfare…if one quits…the other wins! An all-star cast highlight ths ribald romp!


428 MB
Stars:Kitty Shayne, Andrea Lange and Mimi Morgan


464 MB
The first installment of the anally fixated series was a revelation when it was released in 1982. Director Hal Freeman was one of the first to recognize the ultimate erotic allure of back door boffing, and his searing collection turned heads among fans and film makers alike. The action is strung together very loosely by a young couple who spy on their apartment complex neighbors as they engage in all manner of booty busting bedlam.