News

700 MB
Enchanting art student Tyra has developed an innovative and inventive new painting technique. Using her perfect body as a "brush", she creates sensational, sensual pictures. Even her tough, critical art professor is fascinated by her work. But it's not just Tyra's art that catches his eye. Her ruthlessly alluring body gives him no rest when she comes to him to inquire about improving her grades. Tyra's first private viewing is a smashing success. Electrified by her erotic artwork, the intrigued gallery-goers erupt in a spontaneous and uninhibited frenzy of sexual desire.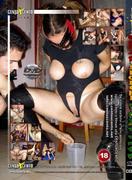 975 MB
Italian amateur fucking. Amateur film shot by ordinary people and without a condom.
Ordinary people but loves sex in all its forms, as few do.
Each hole is exploited, the search for pleasure stronger and more complete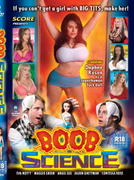 1.24 GB
It's the boob man's ultimate fantasy flick, a red-hot, hardcore, super-busty take on the classic movie Weird Science. Two super nerds can't get chicks, so they use technology to create one of their own. And then the fun begins. Daphne Rosen stars as the fuck doll with super powers who helps the boys score all the girls of their dreams. First, Daphne gives them some pointers by strap-on fucking Maggie Green in Maggie's first-ever girl-girl scene. Then the boys go from nerds to super-studs as they score newcomers Angel Gee, Eva Notty, Contessa Rose and Aileen Ghettman, all of whom are making their XXX DVD debuts. More than just a jack flick…it's our hottest, most hilarious feature film ever!