News

887 MB
The incredible Taboo story comes full circle with both Jamie Gillis and Kay Parker reprising their original roles. Their separate worlds which began ten years ago now collide and threaten to explode with a chock up that could lay bare the special desires that they've so carefully guarded. Alex DeRenzy directs this landmark presentation whose cast includes most of the top adult stars working today.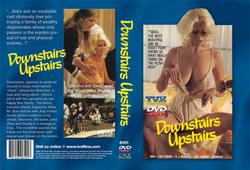 309 MB
Performers: Seka, Kay Parker, Lisa DeLeeuw, Dan Quick, Bobby Reed,
Sherrisse, R.J. Reynolds, John Boland, Luis De Jesus, Johnny Clean,


587 MB
Who says size isn`t important? Certainly not the men who lust over women with big breasts! Certainly not the women whose mouths water over men with elephantine endowments! Convinced that bigger is better, they proceed to prove it by using their physical dimensions to best advantage. Bigger The Better movie Here`s a busty, c*cky videobook of records in explicit and detailed action that will have you panting with excitement.