News

987 MB
Woman's begin with lesbian games, then to a course go rubber dildo, hands and man's dicks. You will see a lot of fisting, and also a double anal fisting.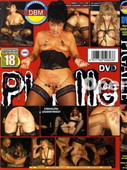 700 MB
These kittens are chained and ready for you to take control. Three scenes of gorgeous domination of other people make this movie a must see.
Tortures, spanking, fisting, hard sex and much more!


862 MB
The insatiable Kore Goddess is back again at Dr. Art's Bizarre Practice in search of some of that medicine that only he can deliver. Dr. Art deals with Kore Goddess once again but during his vacation his protege Dr. Vallery steps in to deal with a patient who needs immediate attention. Dr. Art tames the wild beast in Kore and then later his most bizarre treatment as he puts a mask on Kore and punishes her huge tits in an effort to cure her back pain! Dr Vallery treats Alexxxis Allure's complaint with an orgasm and a spin on her Sybian. More bizarre treatments for the next time you visit this practice.


215 MB
Mistress Kendra circled Her spread eagled submissive. She teased him with Her wooden paddle and tormented him with Her long legs, driving a high heel into his dangling hard on. She squatted and dished out some CBT and verbal humiliation and then stood and drove Her knee into him hard. After some rough handling, She tied his balls tight and strung them down to the spreader bar. Producing the wooden paddle, She dished out some corporeal punishment.

665 MB
MASTER COSTELLO really is one of the masters of the genres BDSM demonstrating torture to perfection. On the other hand the so called FEM-DOM films such as STELLA CRUELLA or SM STUDIO BERLIN are feminine dominas who take over the role and MASTER COSTELLO is miles ahead when it comes to this theme. He leads devoted slaves who use tools such as whips, hot wax, pegs, weights to name but a few through a world of sexual lust and pain as well as unreserved h…….ion. His films concentrate more towards sexual fantasies in extreme situations rather than on b…..ity. MASTER COSTELLO distances himself in every form from extreme bodily harm, sexual compulsion as well as emotional torture. All his actresses are armatures and play a devoted role either out of total interest or real longing. As a result his films are very convincing and convey high class genre.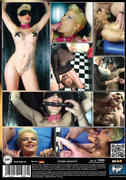 1.30 GB
Bachelor candidate Scarlet Young is always open for xxx-panding her sexual horizon and this time it's SM all the way! From submissive to dominating her on slave, lashes and shackles and a hot new three-some!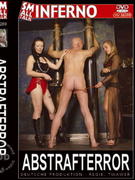 1.26 GB
Smalltalk Inferno studios presents Abstrafterror, a collection of erotic and fetish related sexual acts aimed to please any audience that is looking for something that stands out from the rest. 7 scenes and all different from each other, this movie will surely give you something to satisfy all your dirty little cravings!!


1.43 GB
Some men just don't listen, they don't have the discipline. Well these dominant women will show you who's in charge. They get their men on their knees and suck their toes, and when that's done it's time to move to the ass. If he talks back to you, or can't eat your pussy right, you might have to sit on his face for a bit until he learns.
These men start to learn as they graciously accept their mistress' spit as it's shot into their open mouths. This German female domination movie will show these now submissive men who's the boss.