Fetish

450 MB
This has got to be the BEST forced bi compilation movie. Contains lots of REAL FORCED cock sucking action right from my dungeon sessions including maid betty plus the totally straight married guys that have never sucked cock before. You will see how persuasive I really am when it comes to getting slaves to do exactly as they are told even when they don't want to. Clips in this compilation include some from Wifes Revenge , Cumalot goes dom, TV wedding from hell , Mistress Primas visit , slut Jennifer and the Hanger forced bi with Mistress Scarlett Black. They are all the BEST SELLING clips from different forced bi films.

593 MB
Have you ever taken a pretty little thing back to your hotel room only to find she's *packing* more than you thought? No? Me either. But I always wondered how something like that might play out. If it happened to be this amazing Japanese sex Demi-fiend I'm sure it would be a good night regardless. After watching, I STILL can't tell if she's a "newhalf" or not.

1.29 GB
These sexy she males are hitting the road for little adventure, some fun, and a lot of cock! Join along on what will be the wildest ride of your life! When the rubber meets the road, you'll find where the cock meets the tits as these gorgeaous transsexuals show you everything they've learned on their adventures.

277 MB
Do what you will to Japanese girls, they can take it. This pregnant female is all tied up with her breasts and pussy sticking out for your pleasure. What would you do with her? This man decided after tying her up that she needed to be suspended and have hot wax dripped on her. Are there any better ideas?

1.24 GB
These mean girls love a power struggle that leads to them getting their hands dirty with a good, long Power Stroke! They don't tip-toe around the situation either! These bossy babes know what they want, how they want it; and will let nothing stand in the way of them cumming to grips with the situation! CBT, humiliation, and ruined orgasms are just some of the kinky tactics that these hand job honies use to get these poor saps to spew their sap in five cock pulsing scenes!

974 MB
Opera knows how to throw a splendid party. Some of these "new-halfs" are closer to the male end of the spectrum but don't worry- these real women have more than enough aggression to flip any gender stereotypes on their heads. Yeah, the aren't the most "female" looking transgenders… But it was still a good ass release.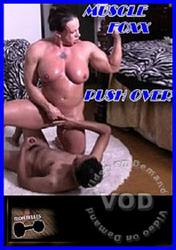 464 MB
Muscle Foxx can leg press 1500 pounds, bench press 225 pounds – and her newest push-over Reggie! With 16.5" biceps, 28" legs and 16" inch calves; it's no wonder the Foxx dominates him to the point of humiliation! Scene one features the buff beauty swinging Reggie around like a rag-doll before she uses him as a human dumb-bell during calf lifts! Afterwards, he proclaims all he wants to do is worship her…so she lets him as she stands over him and rubs her clit while he jacks off until the oddest couple ever moans and climaxes together!

1089 MB
In this edition of Monsters of Jizz, we are treated to a blindfolded blowjob, some fat cock sucking, some subtle ass licking and a heap of sexy girls who prefer big dicks and loads of cum! In this plot-driven adventure, jizz is the protagonist and the girls are there merely to make it rain jizz!

981 MB
The Monsters of Jizz are not only well-endowed, but they also possess an ungodly amount of sperm that has the recipients gasp in shock in awe every time it releases into the wild. Enjoy five scenes of huge splooges going all over girls. Once they witness the Monsters of Jizz, regular jizz just won't do anymore

680 MB
MILTF I'd Like To Milk Meet 5 lactating MILTFs! We hear your lookin' for some MILTF MILK. MILTF I'd Like To Milk DVD video Well, you have just found the hottest freshly squeezed mother's milk around, and it's flowin' like a river!