News

549 MB

1.36 GB
Have you ever asked yourself what you want from life? We'll help you analyze yourself but in a little different way.
Analizator 1 has helped a lot of people so far and we hope the second part will be as useful as the other one was


700 MB
Enchanting art student Tyra has developed an innovative and inventive new painting technique. Using her perfect body as a "brush", she creates sensational, sensual pictures. Even her tough, critical art professor is fascinated by her work. But it's not just Tyra's art that catches his eye. Her ruthlessly alluring body gives him no rest when she comes to him to inquire about improving her grades. Tyra's first private viewing is a smashing success. Electrified by her erotic artwork, the intrigued gallery-goers erupt in a spontaneous and uninhibited frenzy of sexual desire.

6.88 GB
Super hot but spoiled rotten, we get an inside look at the salacious antics of a bunch of sizzling schoolgirls. One has the hots for her romantic French teacher, another has a strange fetish with the principal, and two others vie for the romantic attention of a sexy pro skateboarder. While they might not score high on the SATs, they all get A pluses in Sexy.

2.04 GB
MILFs — "Mothers I'd Like to Fuck" — are on the mind (and cock) of superstar director/performer Manuel Ferrara, who dives headlong into porn's cougar cage with the deluxe double-disc 30+ Sluts. Manuel's aptitude with a camera is well known and his prowess as a fucker is legendary; his underrated penchant for creating sexy scenarios may get its own due with the five sprawling scenes here.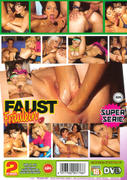 1.43 GB
Achtung! Extrem Pervers!


1.25 GB
Double penetrated with cock and fist, German whores with huge tits get to work and fuck these cocks hard.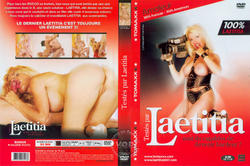 976 MB
For all the glory ROCCO, all those which wish to experiment in adult movies, only one solution: Give it a chance and take a walk on the wild side and in front of the camera, as these French women take their plunge in this 100% amateur film! You will not be disappointed!


953 MB
One mature transsexual is going to get fucked by a male and female. She has a one on one session with both but wants to have them together. The group decides to bond in a hot threesome with lots of oral and anal that ends in very sticky faces. Do not miss watching this mature tranny in action! 696 MB
Rodney gives these big girls the ride of their lives! He loves some big women, especially when he gets to spooge all over their faces!


594 MB
Natacha est strip-teaseuse, toujours sexy et provocante elle débarque à Paris pour travailler dans un club. A la recherche d'un appartement elle va opter pour une colocation avec Solène une trentenaire qui est son opposé. Elle est secrétaire dans un cabinet juridique, porte des jupes longues, une queux de cheval et des lunettes qui lui donne un air studieux.
Très vite, la bimbo va vouloir dévergonder la coincée et lui faire gouter au plaisir libertins. Sauna, club libertins ou baise entre fille elle va tout tester.