News

701 MB
This is tit-fucking like you never saw before! Big-assed babes love to feel your cock between their full boobs! See it all from your point-of-view! You know you've got big boobs when his cock disappears between them. You know you've got a big pussy when his cock is swallowed up in the lips before he penetrates your inner sanctum. Now that said, your guy must be in pussy heaven when his thick, throbbing chunk of dick is totally engulfed by a big-ass pussy such as yours. Girls, you rock!

1.4 GB
Check out some seriously chubby sluts who live for big black Mandingo cocks! Daphne Stone, Seana Rae, Desiree Devine and Veronica Bottoms get the deep dicking they've been craving in this black on white fuck flick. It's an interracial fat fuck fest and we're extending a personal invitation just for you! So grab some twinkies, a soda and something fat, cause you're in for one hell of a fat fucking time!

1.20 GB
BBW lesbian porn! Welcome to a big fuckin' lesbian orgy

681 MB
Ooooooh, she's showing it! This hot blonde like's it hot! Free ticket to seventh heaven…

1.4 GB

1.3 GB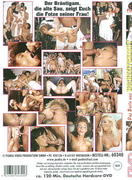 741 MB
Mit Bräuten die jedem Gast den Schwanz auslutschen!
Der Bräutigam, die alte Sau, zeigt Euch die Fotze seiner Frau!


1.10 GB
Der Opa sagt, "Jetzt geht es rund", und spritzt dem Teenie in den Mund!
Jede verfügbare Öffnung wird besamt!


2.3 GB