BBW

701 MB
This is tit-fucking like you never saw before! Big-assed babes love to feel your cock between their full boobs! See it all from your point-of-view! You know you've got big boobs when his cock disappears between them. You know you've got a big pussy when his cock is swallowed up in the lips before he penetrates your inner sanctum. Now that said, your guy must be in pussy heaven when his thick, throbbing chunk of dick is totally engulfed by a big-ass pussy such as yours. Girls, you rock!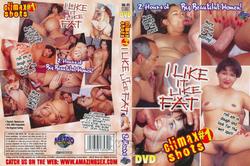 732 MB
Two hours of big, beautiful women! More bounce to the ounce! More cushion for the pushing! Roll 'em in dough and look for the wet spot! Fat chicks need love too, and these chubby chicas certainly get it! Watch these flubbos get pounded like pros and come back for more!

1.36 GB
The heaviest in high quality ethnic & interracial phat girl films.