Mature

1 GB
Der Archäologe Franco Baldini macht einen sensationellen Fund und gerät so in den Sog geldge*ler Mätressen. Die rattenscharfe Journalistin Kathleen, eine Lack- und Leder-Fetischistin, läßt sich für Informationen sch*mlos das ar***lo*h ausloten und oral abfetten. Luigi macht Franco nicht nur ein finanziell luktratives Angebot, sondern untermauert sein Interesse mit der bl*s- und f**kfreudigen Mona. ar**hf**ken ist das Hobby dieser Braut. Auch Francos alte Freundin Vicky, die jetzt im Auftrag des br**alen Zuhälters Gabriel tätig ist, taucht plötzlich wieder auf. Sie kennt die Schwachstelle unseres Helden ganz genau. Einfach unglaublich, wie sich die hinterfotzige Lady die sa*tige Rosette aufbohren lässt, um an die verborgenen Schatz zu kommen. Doch das nächste Spiel endet für Vicky mit einem tödlichen, an*len Inferno. Seht selbst! Viel Spaß!

829 MB
Italian amateur fucking. Amateur film shot by ordinary people and without a condom. Ordinary people but loves sex in all its forms, as few do. Each hole is exploited, the search for pleasure stronger and more complete.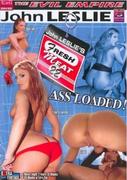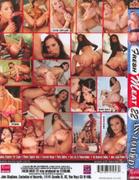 692 MB
Porn's original auteur John Leslie assembles a sizzling smorgasbord of extremely sexy new meatpies – including lovely light-haired cutie Shara James (taking on three guys), Nora Davis and Louise Black seducing one lucky dude, bathroom sex, and brunette Destiny, who gets double-penetrated. The disc includes 18 minutes of extra sex footage, plus trailers.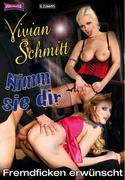 1 GB
In ihrem großen Appartment feiern sie oft und gerne Partys. Bevor jedoch ein weiterer Lustvoller Abend ansteht, sind noch einige Dinge zu erledigen. So gibt es für jeden der beiden genug Gelegenheiten, sich vorab schon einmal zu amüsieren!
677 MB

998 MB
Starring: Anke Bonn, Jill Morena, Ellen Haufler and Christine Fischer.

700 MB
Darsteller: Natascha , Dru Berrymore, Denise la Bouche

784 MB
Laut schallen die spitzen Geilfickschreie durch die Räume des Herrschaftshauses! Jeder Bumsstoss in die engen und feuchten Fickritzen der Schlampen lässt schleimigen Fotzensaft aus den Löchern fließen. Genau richtig um damit die Rosetten zu ölen und die Luder Anal einzureiten. Die Weiber, denen die Arschfickerei gefällt, werden von ihren Freundinnen erbarmungslos die Rosetten gefistet! Jetzt erst dürfen die Luder sich die Wichse aus den Schwänzen saugen und sich die Kehle damit einfetten!