Mature

1.1 GB
I really dug this chick and I can't exactly put my finger on why. Perhaps it was her cute but realistic face, or maybe it was the young guy with insomnia fantasizing about getting with her in the first scene… Either way this crazy hot cuckold MILF hit the nail on the head and both got nailed and gave head! Such a fine and young looking mommy with a superbly nice ass to boot. This one is less MILFy and more wifey.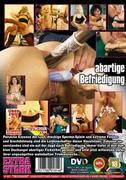 1.66 GB
Warning! A movie only for extreme sex lovers! Not for Softies!
Over two hours of special hard extreme porn! A festival of the hardest sex for true pervers! Fisting, tortures, double anal penetration, BDSM and other hard things! Enjoy!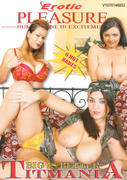 1.36 GB
Grosse, dralle Brüste – Der wirksamste Blickfang für männliche Augen! Hübsche Frauen mit reichlich Fettgewebe oder Silikon in den üppigen Titten, lassen sich in diesem Film von hocherregten Schwänzen beglücken! Am Schluss ergiesst sich dann die Spermalava auf die hohen Hügel der geilen Weiber! Viel Spass mit ";TITMANIA – BIG IS BETTER";!