Mature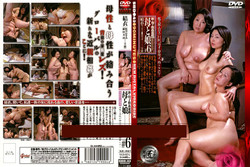 688 MB
Mitsu Kinuta, Kasumi Fubuki, Misa Yui… These MILFs aren't typically known for lesbian release, which is so awesome. Young lesbian lovers are excellent, but so are dried old babes who still love licking the kitten like they were new to the sex game. Everything you would expect from a lesbian release is here in perfect style and form; group sex, exhibitionist fun, pussy licking, and pussy pleasing.

1.24 GB
Un propriétaire a bien mal choisi sa période pour vendre sa maison, c'est pourquoi certaines agences sont prêtes à tout.

1.3 GB
These young girls may be soft but I seriously feared for the safety of these dirty old men. If they go just a bit too hard they may slip a disk, break a hip, or all out break off the last remnants of their manhood. Fortunately, they survived the whole ordeal and managed to get a happy ending after all. Good hardcore sex and even though some of the old bags are a bit boring, the young ladies are excellent.