Mature

700 MB
These German sluts got humungous juggs on them. Each whore comes closer and closer to self-administering a black eye, with the sway of their enormous TITS! They get Bratwurst stuffed inside their asses, pussies and mouths and get some strudel cream all over their faces. Cum see it to believe it!


1473 MB
Ces bourgeoises matures et libertines vous entraînent avec elles dans les méandres torrides de leurs jeux sexuels… Tenez-vous prêts !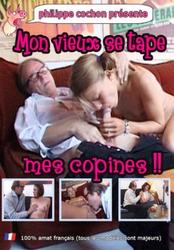 1.29 GB
Mon père, ce vieux salaud, dès que j'amène une copie à la maison, ne peut pas s'empêcher de lui sauter dessus. Et le pire, c'est que ces salopes ne lui résistent pas longtemps.

1.61 GB
On ne peut plus se fier à son voisinage et toutes ces braves femmes au foyer semblent être des videuses de couilles professionnelles ! En effet, ces chaudasses n'ont pas le temps de s'ennuyer avec tous les pervers qui prennent un plaisir de dingue à les prendre par derrière !! Une MILF très excitée, ça se gère par une bonne sodo évidemment ! Alors qui veut se farcir le cul de sa voisine ?


917 MB
If you're looking for some great tits, look no further! These chicks have amazing breasts in both size and glory!