Mature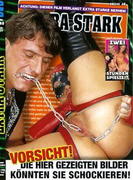 1.38 GB
This German-owned company features the best of Russian and other Eastern European girls, constantly striving to produce and deliver the highest caliber hardcore action.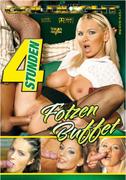 2.04 GB
Es ist angerichtet, ein Fotzenbuffet der Extra-Klasse.

1.51 GB
The highly anticipated solidarity porn movie, porn and charity!

1.6 GB
Lots of beautiful breasts, pussies, and asses for the viewing. Every woman is a ten, even the ones who have obviously been very comfortable in their married life and still have a few pounds on them. Incredible hardcore sex featuring incredibly moist and delicious pussies. Most of them are plump and ripe for the picking… so sit back and enjoy this two and a half hour run of awesome hardcore action.
Hausfrauen Extreem abgefickt und Voll ins Maul gespritzt.

799 MB
With the stamp of American's #1 big girl pervert written all over it, this film is must see. Huge breasted porkers use their honey coated tits to squirt milk and crush watermelons. And if that ain't enough, they also use gaping pussies to engulf everything and anything that has a pulse. They'd shove a head or two up there if they could. Gigantic tits and spread eagle pussies abound in this Wild Bill classic.


622 MB
The Biggest Asses In The World!