Pregnant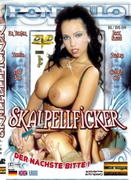 1.18 GB
Alltag im Krankenhaus. Die drei Ärzte Wayne, John und Bill haben nur eins im Sinn: Ficken! Nach der Untersuchung werden die vorzugsweise weiblichen Patientinnen nach allen Regeln der Kunst durchgevögelt, und weil es so geil ist, die Krankenschwestern gleich mit! Das nennt man moderne, feuchtgeile Medizin…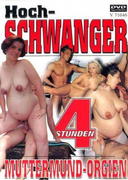 1.53 GB
Auch schwangere Frauen haben Lust auf Sex! Die wunderschönen Girls zeigen was ihre hochsensibilisierten Körper wollen und nehmen es sich einfach. Da langt ein Schwanz alleine nicht immer und schon geht es richtig los!

1.11 GB
Watch these perverted girls swallowing cum, drinking pee, fucking in anal pussy. Have you ever seen perverted gynecologist? Our girl Tanya does! She is pregnant and she fucks really hard.

700 MB
Pregnant women ready to share their hottest & horniest holes… Are you ready? A bun in their oven and a hard cock in their snatch! These lactating ladies couldn't be happier! When we say these chicks are "Hot Mamas" WE REALLY MEAN IT!! Cum in, the mothers are waiting for you!!!


691 MB
Watch as horny guys fuck these pregnant girls and the girls suck their cocks 'til they get that precious load of man juice! And when they're done, they still need some pussy plowin'! All of those hormones culminate into this one moment when they fuck the shit out of these guys! They don't know what they got themselves into other than some DAMN GOOD pussy! And they even lactate! Milk and cookies for whoever finishes first!


672 MB
If you like bulging bellies and puffy pussies, you are in for a treat! We've rounded up some Knocked Up and Nasty babes that just can't get enough cock. Watch 'em fuck hard and get a fat load of man-mayo on their pudgy puckers.


1.95 GB
Unglaublich! Extrem schwangere Frauen wollen es wissen und ficken bis ihre Wehe einsetzen.

696 MB
All of the beautiful ladies featured here are mega pregnant, but even so…they're all in heat! Watch their bouncy bellies get jiggled around as they take those cocks left and right. They may be inflated like gigantic balloons ready to burst, but they still get horny damn it!


1.75 GB
Schwanger Planet is an absolutely awesome movie that is all about German ladies that are pregnant and loving it! In fact, Schwanger Planet actually translates to Pregnant Planet! Cum and feast your eyes and delight all your senses as you watch four extremely hot and horny pregnant babes! Monika is a lovely brunette with a sexy belly and she steals the show in the fourth scene! Cum and watch her suck and fuck with abandon!


672 MB
If you like bulging bellies and puffy pussies, you are in for a treat! We've rounded up some Knocked Up and Nasty babes that just can't get enough cock.


1.06 GB
Robert Hill has found the dirtiest and nastiest of all wives….and he put them on camera….. the only catch is these whores are pregnant! And they are taking as much cock as they can before they pop out a lil' bugger! Take a pre-natal adventure with the crew here at Robert Hill !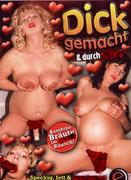 650 MB
Seitdem Sonja, 9. Monat, schwanger ist, wachsen nicht nur ständig ihre Titten, sondern auch die Lust aufs Ficken. Fast täglich lässt sich der schwanzgeile Wonneproppen von zwei Schmierlappen aus der Nachbarschaft durchziehen und vollrotzen. Auch Heike, 8. Monat, und Freundin Judith, 6. Monat, haben Elefanten-Ärsche und sehen aus als hätten sie einen Fußball verschluckt aber zwischen den behaarten Schenkeln juckt es wie verrückt. Kugelmaus Britta, 7. Monat, behaart bis zum Bauchnabel, so wie Friseuse Petra, 10. Monat, blond mit riesigen Eutern und Cousine Birgit, 5. Monat, die sich sogar in den Hintern ficken läßt ergänzen den Reigen unser triebigen, trächtigen Milchkühe.