Pregnant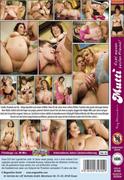 696 MB
Familie, Haushalt und Job – klingt eigentlich nach einem erfuellten Leben fuer die schon etwas reiferen Weiber. Trotzdem oder gerade deswegen koennen diese Muttis einfach nicht die Finger von jungen, potenten Stechern lassen! Um sich einen zu angeln, baggern die rolligen Milfs auch schon mal ganz dreist den Freund ihres eigenen Sohnes an. Und dieser ist dann wirklich ein beneidenswerter Glueckspilz! Waehrend Muttis reife Spalte und vernachlaessigter Hintereingang von den harten Jungschwaenzen profitieren, haben die Jungs mit den erfahrenen Ludern den besten Sex ihres Lebens …


711 MB
When We Say These Chicks Are "Hot Mammas" We Really Mean It!

558 MB
These big belly hoes ain't getting any more pregnant than this, so there's really nothing to stop them from getting fucked with no rubber and take some heavy cum raining down their narrow throats and knocked up pussies.
Damn these future mamas come in hungry for man meat taking double-teams like they don't care and following insane fucking with explicit cum swallows. Barefoot, pregnant and always craving for more fuck – that's all we have to say about these slutty bitches!


827 MB
Deusche Amateur Sex Reporter Tom Long Dong berichtet ueber ganz Private neigungen Schwangere Frau.


716 MB
9 Mois!!! – Dieses Drecksluder kann es einfach nicht lassen. Selbst im hochschwangerem Zustand laesst sich diese Schlampe noch ordentlich die Moese wund ficken, und sie zeigt sich notgeiler als je zuvor. Mit einem dicken Schwanz laesst sich diese zukuenftige Mama alle ihre Lustloecher stopfen und kriegt einfach nicht genug. Unglaublich!


699 MB
Jung Geil und Absolut Nimmersatt!!

427 MB
Brenda: This coed sweetie begins by shoving a vibrator into her hairy warm cunt and then for the first time, slipping a vide into an extremely
tight furry butthole. Mona: A German exchange student brought to Joe's by her boyfriend who easily coaxes her to show her fine ass to America.
Linda: 7-1/2 months lovingly pregnant, absolutely the first time nude before a camera, such nasty talk about being with two guys at the same time,
giggling she removes her maternity top exposing swollen milk-laden breasts.


700 MB
Tutti Frutti 4 – auch diesmal serviert uns "Sternekoch" Roy Alexandre, Meister der dicktittigen Perversionen, ein appetitliches und abwechslungsreiches Menu, das fuer jeden Geschmack etwas zu bieten hat. Dicke Naturbrueste, ein hochschwangeres Tittenluder, ein geiler Bi-Dreier, eine heisse Transe und eine unersaettliche Milf sind die exotischen Zutaten fuer ein koestliches Gourmet-Gericht!


1.12 GB
Nach der Begutachtung des Riemens wird abgetrunken! Auch wenn ich nicht schon schwanger wäre, hätte ich heute keine Angst, aufgepumpt zu werden: erstens gibts vom Spermatrinken keine Kinder und beim Arschfick kann auch nichts passieren!


1.39 GB
I've heard that pregnant women are super horny and this flick confirmed that! These women are all 'big with child' but all they can think about is being filled with man meat! And they don't want normal, every day sex. These slutty soon-to-be-moms want red-hot 3-somes! Watch as these 3-somes lead to double penetrations and sticky endings!


900 MB
Tutti Frutti 3 – ein pikantes Gericht mit exotischen Gewuerzen, das garantiert fuer jeden Geschmack etwas zu bieten hat! Stella Fox, ein blondes Tittenluder, treibt die Maenner mit ihren Riesenglocken zum Wahnsinn.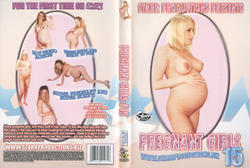 420 MB
More pregnant girls strut their stuff in this video. If you like them big and ripe, this video is the one you've been looking for. We just barely finished taping before a quick trip to the maternity ward was needed. There is a glow to these pregnant girls that you can almost see. Big hooters, and big bellies, this is a preggo lovers dream come true!!!