News

1.2 GB
Saki Aikawa is a salty brine of MILF love in a world of saccharin sweet idol sex. She's full, mature, and ready to get hers before she gives anyone an inch. Stuffed deep into nylons, panties, stockings, and high heels, she gives everyone watching a stiff break. If she's playing with herself or making a guy play with her goods, she's a bomb to watch and drips solid gold juice from her luscious wet pussy.

1.7 GB
This is a lewd ass and you certainly will be fiending for a piece of that after this release. There's something so wonderful about an older woman who's taken care of her ass- because her ass can take care of you! Great hardcore sex from a cuckold MILF with an ass that's certainly noteworthy. She also has a great pair of stems on her on the way up there.

1 GB
She wears the collar like it was an everyday piece of her wardrobe… and it might as well be. Domination can be one of two things 1) willing or 2) unwilling. This amazingly salacious babe is number one all the way. She loves the chains of bondage and loves the freshly milked cocks of it even more. Great hardcore sex with an amazingly beautiful babe that paces itself extremely well- starts normal and gets freaky as it ramps up.

1.40 GB
Exclusive new content! ATM inside! 8 scenes! 10 Girls! Oral, anal, cum, D.P., dildo, deep throat, foreplay, gag factor


950 MB
Sperma Säue Kriegen Nie Genug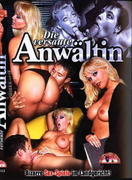 1.06 GB
Bizarre Sex-SpieIe im Landgericht! Anwältin Karin Schwätzer, blond, volIbusig und äußerlich unnahbar, steigt nicht nur bei jeder GeIegenheit noch mit ihrem geschiedenen Ehemann ins Bett, sondern fickt nebenbei auch mit dem VerIobten ihrer eigenen Schwester. Für `ne heisse Nummer verschafft Staats-AnwaIt PingeI der dicktittigen, russischen Asylbewerberin lrina einen neuen Paß. Auch die wegen Trunkenheit am Steuer inhaftierte Eva MüIIer braucht sich nach erfoIgreicher, mündlicher Schwanz-Massage keine Sorgen mehr machen. Karins betrogene Schwester PauIa, ein kIeines, geiles Luder wartet nur darauf, es ihrer Schwester heimzuzahlen.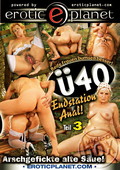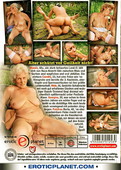 700 MB
Wanda, 48+, ein stark behaartes Land-Ei läßt sich von Haus-Knecht Udo zwischen Mais und Gurken anal wegficken und oral abfüllen. Die ehrbare Camilla, 53, hat eine Fotze wie 'ne Kiesgrube und bereits die 3. Kauleiste, aber Vögeln und Spermaschlucken ist ihre größte Leidenschaft. Hilde, 50, Gesichts-Schabracke mit noch gut erhaltenen Glocken und wulstiger Bauch-Trommel liegt dreimal wöchentlich splitternackt unter Postbote Klaus. Georgina, 55, war schon in ihren besten Jahren ein echter Feger und sotreibt es die dicktittige Alte auch heute noch vorwiegend mit potenten Jünglingen. Putzfrau Berta, 48, 'ne eher unscheinbare Ficke macht sich schamlos an die Hausherren 'ran, vor denen sie sonst auf den Knien rutscht. Viel Spaß!