News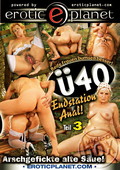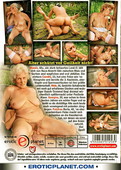 700 MB
Wanda, 48+, ein stark behaartes Land-Ei läßt sich von Haus-Knecht Udo zwischen Mais und Gurken anal wegficken und oral abfüllen. Die ehrbare Camilla, 53, hat eine Fotze wie 'ne Kiesgrube und bereits die 3. Kauleiste, aber Vögeln und Spermaschlucken ist ihre größte Leidenschaft. Hilde, 50, Gesichts-Schabracke mit noch gut erhaltenen Glocken und wulstiger Bauch-Trommel liegt dreimal wöchentlich splitternackt unter Postbote Klaus. Georgina, 55, war schon in ihren besten Jahren ein echter Feger und sotreibt es die dicktittige Alte auch heute noch vorwiegend mit potenten Jünglingen. Putzfrau Berta, 48, 'ne eher unscheinbare Ficke macht sich schamlos an die Hausherren 'ran, vor denen sie sonst auf den Knien rutscht. Viel Spaß!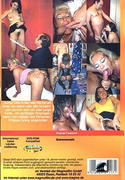 1.04 GB
Alt und Jung gut gemischt, mal alter Sack mit junger Göre, dann reife Dame mit jungem Boy: In der ersten Szene macht ein alter Garagenkünstler Gipsabdrücke junger Girls. Damit der Gips nicht auf der Haut klebt, wird das Model gut eingeölt und dann rutschen auch wunderbar die Finger, ein Metallzapfen oder Glasschwanz in eines der beiden unteren Löcher…


1.2 GB
Why is it that the tall bitches love getting surprises in their back doors? Never the skinny little things that enjoy it… I'm not saying the petite ones don't get it to, but none of them kick and squeal with pleasure when you fill up their exit chute with sweet peaches and cream. Excellent anal sex from a housewife; loving the mixing of genres like mom mixes the soy and tamago.