News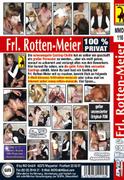 1.03 GB
Die schwanzgeile Casting-Chefin hat es selber nie geschafft ein grosser Pronostar zu werden…aber sie weiß genau, worauf es ankommt und verlangt alles von den Bewerbern. Hier kannst Du sehen, wie die geile Fotze ihre versauten Castings abhält. Wenn Du Lust hast ein Castin bei Frl. Rotten-Meier mit zu machen, bwirb Dich…


1 GB
Baby Entertainment may very well be the best of the best when it comes to amazingly well shot and choreographed bondage hardcore sex. A beautiful, sensual, sensitive babe at the forefront but I always love how some of her 'abusers' are also hot women of varying age. Truly bondage is an all inclusive fascination and it's great to see this crazy action being worked on by other sensual ladies.

1.5 GB
True lesbians getting down and open in the most amazing of hardcore sex releases. This has everything every lesbian release should have: scissoring, sex toys that look like belt sanders, massage oils, slow, sensual kissing, rubbing, and licking… The list goes on and on and on and on… And so will you if you watch even one scene of this amazing lesbian massage release. An hour and a half of it here and it's crazy to think this is just the first part!

1.2 GB
An attractive amateur office babe who likes to do it with the lights off. Fortunately for us, we like the lights on so she keeps her eyes closed through the bulk of this. We all love women who get into the act like they enjoy it (let's face it, they all do) but sometimes it's refreshing to watch a girl who just sits back and lets us command the show. Great hardcore sex with a reserved, but competent babe.