News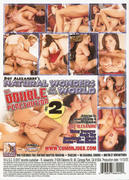 1.36 GB
Jiggly jugs bounce as asses take a pummeling! Six scenes of outrageous analicious reaming!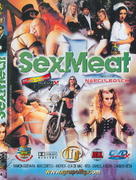 1.35 GB
Dr. Van Helsing in his desperate search for virginity and eternal youth will take us through stories of anal sex, huge wads of semen, and many surprises.


1.26 GB
Szene 1 Karly Ray ist eine junge Sportlehrerin. Sich Geld zu leihen, war keine gute Idee. Jetzt muss Karly Ray, um ihre Schulden bezahlen zu können, zu Amateuraufnahmen vor die Video Kamera. Dass die beiden die ihr das Geld geliehen haben sie dann natürlich selbst ficken wollen, war Karly Ray klar, dass ihr aber auch ein Schwanz in den Po gesteckt wird, hatte sie nicht vermutet. Die Aufnahmen von Karly Ray mit ihren tollen, sportlichen Beinen sind jeden Cent wert.
Szene 2 Tina B. durfte früher, als sie noch bei ihren Eltern gewohnt hat, nicht einmal einen Freund mit nach Hause bringen. Nachdem sie ausgezogen ist, möchte so leben wie sie will. Das beinhaltet natürlich auch Männer! Unerfahren, aber willig und geil zeigt sich die Amateurin vor der Video Kamera. Sie hat ein starkes Nachholbedürfnis und das wird bei diesen Aufnahmen schon sehr gut befriedigt. Endlich bekommt sie es richtig besorgt. Bei unseren Aufnahmen ist ihr stehender Kitzler mehrfach zu sehen.
Szene 3 Ein Bewerbungsgespräch in der Pornobranche führt meistens gleich dazu, dass Frau gebumst wird. Auch Anike musste diese Erfahrung bei ihrem ersten Casting machen. Sie sagte: "Ehe du dich versiehst wirst du von einem Orgasmus zum anderen genagelt. Jeder steckt ihn dir einfach rein, oder spritzt dich voll. Spaß hat es mir dennoch gemacht."


1.3 GB
Szene 1 River hat sich nach langem guten zureden entschlossen, einmal Aufnahmen vor der -Video-Kamera zu machen, aber nur wenn diese beiden Männer mit den großen Schwänzen und der Chef als Kameramann dabei sind. River kann sich die Männer aussuchen die sie will. Scharenweise laufen ihr die Kerle hinterher. Sie sagt: "Ein bisschen lebe ich mich jetzt aus, aber in drei Monaten suche ich mir einen zum Heiraten". Sehen sie die Ersten und letzten Amateuraufnahmen von der sensationellen River. sagt: "Kennenlernen, ficken und nie mehr gehen lassen."
Szene 2 Ildigo ist hier bei Ihren ersten Amateuraufnahmen zu sehen. Mit viel Liebe und Einsatz bläst sie den Schwanz ihres Freundes. Sehr schöne First-Time-Aufnahmen in freier Natur. Vor allem bei ihrem ersten Orgasmus möchte man am liebsten gleich mitmachen. Viele schöne Stellungen mit naturbelassenem Verhalten.
Szene 3 Annie möchte ihre ersten Aufnahmen bei Video in freier Natur machen. Als Swingerin möchte sie bei einem Amateurporno mitmachen um zu sehen, ob es das richtige für sie ist. Bei ihren ersten Orgasmus, als sich ihr ganzer Körper strafft und sie lustvoll stöhnt ist klar dass sie genau die Richtige für diese Aufnahmen ist. Geil geworden, verlangt sie nach einem zweiten Schwanz.