News

506 MB
Holy cow… I must have missed part one or it flew under the radar because this is ultimate bukkake like the X-Games were back in style. This actress is bizarre in her desire to be absolutely filled with semen; I can't even describe the feats of sex this woman performs just to have that warm sticky good sprayed all over her face, chin, and cheeks. What's even crazier is that they paired her up with guys who could out cum a donkey. Crazy good.

1.3 GB
What I do know is that this amazingly tasty Moodyz babe was highly enjoyable to watch getting fucked red and pink. "Sakura-Ko" it appears she's named, was an excellent case study in 'how to act and enjoy filming a hardcore sex movie'. Beautiful body and high quality sex.

2.3 GB
Everybody's favorite MILF (or at least in most's top 10 lists) is back, doing exactly what she does best for 240 full minutes. With that much time you can expect a crazy variety of different scenes and positions, all of which are deliciously well acted. It's hard to find flaws with an actress this stable and the quality of direction this provides to be quite a winner in the MILF hardcore genre.

700 MB
Tabulose Paare aus allen Bundesländern beim Ficken gefilmt! Diese Paare sind extrem scharf und stehen auf allse, was Spaß macht.


682 MB
Diesmal stehen für Marias Venushügel die Sterne aus absoluter Geilheit.

1.1 GB
Another Mad Factory release… which spells good news in my book. I love seeing new imprints like this, especially when they bring quality hardcore sex which includes fierce bondage, matter-of-fact molestation, and sporting lesbian action. Excellent all the way around; not all of the bondage is downright destructive this time but it's still top of the line.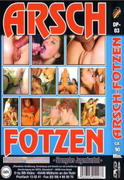 946 MB
This movie is packed with big fat dicks given German bitches assholes a smack. This movie is packed with loads of hardcore action.