News

1.36 GB
Links ein schönes Mädchen, rechts ein schönes Mädchen und zwischen beiden ein gigantischer Dildo! So fühlen sich Judy Nero, Katalin, Tera Bond und ihre hinreissenden Freundinnen richtig wohl. Vollständig ausgefüllt von den mächtigen Freudenspendern und mit einem leichten Völlegefühl in ihren engen Muschis, jagen sich die nimmersatten Luder von einem Orgasmus zum nächsten – soviel kann ein echter Schwanz nicht leisten …


696 MB
Hier wird heiss gekocht und noch heisser gegessen! Koch Gunnar Gunnarson zeigt, wozu eine Gurke noch gebraucht werden kann – das grune Gemuse passt wunderbar in jedes Loch seiner Assistentinnen!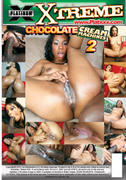 1.91 GB
Light skin and dark skinned hookers getting their tight pink pussies filled with white dripping jizz coming out of huge donkey sized black cocks. Nothing better than an oozing pussy filled with cum. Another amazing creampie classic from The Brewster.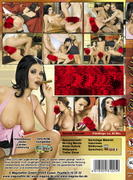 696 MB
Wer wollte nicht Mitglied sein im "Club der Schönen"? Doch leider ist es gar nicht so einfach, diesem Club beizutreten. Wer hinein will, muss ganz bestimmten Kriterien entsprechen, und die legt der Vorsitzende des Clubs selber fest. So muss man als Frau zumindest mal ein fickfreudiges Luder sein, das keine Probleme damit hat, für fremde Männer die Beine breit zu machen.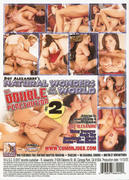 1.36 GB
Jiggly jugs bounce as asses take a pummeling! Six scenes of outrageous analicious reaming!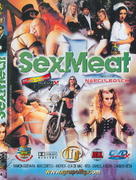 1.35 GB
Dr. Van Helsing in his desperate search for virginity and eternal youth will take us through stories of anal sex, huge wads of semen, and many surprises.


1.26 GB
Szene 1 Karly Ray ist eine junge Sportlehrerin. Sich Geld zu leihen, war keine gute Idee. Jetzt muss Karly Ray, um ihre Schulden bezahlen zu können, zu Amateuraufnahmen vor die Video Kamera. Dass die beiden die ihr das Geld geliehen haben sie dann natürlich selbst ficken wollen, war Karly Ray klar, dass ihr aber auch ein Schwanz in den Po gesteckt wird, hatte sie nicht vermutet. Die Aufnahmen von Karly Ray mit ihren tollen, sportlichen Beinen sind jeden Cent wert.
Szene 2 Tina B. durfte früher, als sie noch bei ihren Eltern gewohnt hat, nicht einmal einen Freund mit nach Hause bringen. Nachdem sie ausgezogen ist, möchte so leben wie sie will. Das beinhaltet natürlich auch Männer! Unerfahren, aber willig und geil zeigt sich die Amateurin vor der Video Kamera. Sie hat ein starkes Nachholbedürfnis und das wird bei diesen Aufnahmen schon sehr gut befriedigt. Endlich bekommt sie es richtig besorgt. Bei unseren Aufnahmen ist ihr stehender Kitzler mehrfach zu sehen.
Szene 3 Ein Bewerbungsgespräch in der Pornobranche führt meistens gleich dazu, dass Frau gebumst wird. Auch Anike musste diese Erfahrung bei ihrem ersten Casting machen. Sie sagte: "Ehe du dich versiehst wirst du von einem Orgasmus zum anderen genagelt. Jeder steckt ihn dir einfach rein, oder spritzt dich voll. Spaß hat es mir dennoch gemacht."