News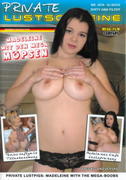 700 MB
Versaute Geilschlampen mit prallen Hammermöpsen!Auf die Couch damit,einen scharfen Megatittenfick,blasen lassen,die Feuchtfotze lecken,reingerammelt in das Fickfleisch und abspritzen!


700 MB
Es bleibt doch in der Familie. Wenn wir unserem Vater voraus sein wollen um der erste bei unseren Schwester´n zu sein, dann geht das nur noch in der Rosette


991 MB
Wer möchte das nicht einmal ausprobieren – drei Schwestern auf einmal.
Da wird gerammelt und geblasen was die Lippen hergeben. Bei solch einem Angebot sollte man sofort zugreifen.


1.12 GB
Check out the latest from Mick Haig Productions, Die Leiden Der Jungen Laura! Featuring the hottest girls in action from Germany!


669 MB
Performers: Leslie Bovee, Jamie Gillis, Terri Hall, Eva Henderson,
Richard Bolla, Bobby Astyr, Helen Madigan, Nancy Dare, Ras Kean,
Edward R. Davis, Jimmy Ray, Lee Dupree, Rober Fox, Herschel Savage

335 MB
Performers: Loni Sanders, Lisa DeLeeuw

684 MB
Performers: Kelly Nichols, Eric Edwards, Honey Wilder, Joanna Storm,
John Leslie, Jerry Butler, Chelsea Blake, R. Bolla, George Payne,
Tanya Lawson, Dick Howard, Silver Star

415 MB
Performers: Connie Peters, Jennifer West, Kevin James, Mike Ranger,
Barbie Turner, Michael Parker