News

1.7 GB
This is a rack I can get behind. Good proportions with her already smoking hot figure, and firm enough to really feel it when they get wrapped snugly around an erect cock. They have a nice bounce and dangle to them when she's riding you cowgirl style as well. Not much more you can ask for in a babe than a great set of tits and willingness to get wet on command. Excellent hardcore sex from one bodacious, buxom babe.

739 MB
A delicious meat sweet suite meet. Having a deliciously young and deliciously salacious Japanese teen willing to meet up in the middle of the day for a sugar daddy sexual luncheon.

1473 MB
Ces bourgeoises matures et libertines vous entraînent avec elles dans les méandres torrides de leurs jeux sexuels… Tenez-vous prêts !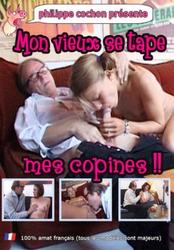 1.29 GB
Mon père, ce vieux salaud, dès que j'amène une copie à la maison, ne peut pas s'empêcher de lui sauter dessus. Et le pire, c'est que ces salopes ne lui résistent pas longtemps.