News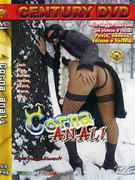 951 MB
Elisa da Verona, specialità: pompino con ingoio. Niko e Jessica (da Pavia) e Davide e Kathia (da Vercelli), specialità: sesso anale. Marco e Desirè (da Genova), specialità: farsi guardare mentre chiavano. Un viaggio nelle città più viziose d'Italia.

696 MB
La ragazza della porta accanto bussa alla porta, coperta solo da un asciugamano: i rapporti di buon vicinato impongono di darle una mano…


699 MB
Vere ragazze italiane messe di fronte alla prova più perversa!!! Non si faranno intimidire, anzi, daranno il meglio di loro spompinando e dando il culo e la figa di qua e di là!!!
Anal, rasate. Produzione italiana. Parlato in italiano.


827 MB
My wife is the biggest slut. She invites strangers to our house so that she can be the true exhibitionist that she is. Wearing her sexiest lingerie, she fucks everyone around. A beautiful Italian film full of sex stories that you won't want to miss.


699 MB
Mia figlia ama godere con me!

1.4 GB
ELENA GRIMALDI SPLENDIDA PROTAGONISTA DEL NUOVO FILM FACTORY DIRETTO DA T.T.S. CON ELENA GRIMALDI, SEMPRE PIU' BELLA E BRAVA, E CON LA DEBUTTANTE LAURA PEREGO. ACCANTO A LORO DESTINY, ANNA BIRO, SANDRA PARKER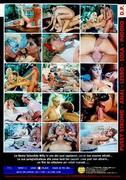 1.2 GB
Milly D'Abbraccio in uno dei suoi capolavori con Rocco Siffredi, come non essere attratti dalla sua libidine e dalla sua spregiudicatezza sessuale.

698 MB
Come and see these sexy ladies get fisted and theses hot and steamy scenes of anal sex, along with cum swallowing. These ladies are ready for you.