News

771 MB
It Don't Get Any Deeper Than This… Have you ever wondered – seriously wondered what it takes to be one of those babes who reveal their skin in the sleazy pages of men's magazines? Now, for the first time in human history, Greg and Gregor Dark those schizo Siamese twins delve deep into the erotic motivations of these bodacious bimbos who spread their legs so that we may all enjoy a brighter, better, more beautiful tomorrow. Their motto: "Better Living Through Nudity". And you'd better believe it.


1.36 GB
Lorsque l'on distribue des amendes aux automobilistes, il faut parfois s'attendre à tomber sur des clients récalcitrants. Mais ces pervenches savent y faire : une petite fellation, une bonne baise, une sodomie hardcore… Avec elles, tout rentrera très vite dans l'ordre !


1.74 GB
Les figures 9 mères Horny ce qu'ils peuvent DVD RELEASE MAMAN EST EN CHALEUR VOLUME 3

308 MB
A sequel to the original hit film Debbie Does Dallas, filmed in 1979

903 MB
Performers: Nina Hartley, Keli Richards, Jerry Butler, Billy Dee, Mike Horner, Alexis Greco,
Herschel Savage, Jon Martin, Scorpio, Damon Christian
Debbie Duz Dishes was one of the most popular adult movies in the 1980s, and now you can discover for yourself why adult movie fans still love this classic!

1050 MB
Starring Nina Hartley, Asia Carrera, Jon Dough, Ashlyn Gere, Brittany Andrews, Colt Steele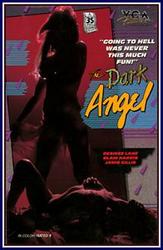 705 MB
Performers: Jamie Gillis, Lynx Canon, Don Fernando, Phaedra Grant, Blair Harris, Mick Jones,
Desiree Lane, Mari Lynn, Jon Martin, Natasha, Nick Niter, Francois Papillon, Gail Sterling, Tigr

741 MB
Performers: John Holmes, Crystal Sync, Jennifer Jordan, C.J. Laing, Lorraine Alraune,
Tony Perez, Eric Edwards, Howard Humper, Ginger Snaps, Roberta Findlay, Jeffrey Hurst,

700 MB
If you've had a hankering for a heapin' helpin' of Asia Carrera–and who hasn't these days?–then you'll be sure to pig-out on this special edition of the "Deep Inside" series featuring the alluring Asia in her finest roles from the blue screen. Packed with original interviews with Asia about her sexual history and fantasies, and bolstered by a solid gold collection of her hottest sex scenes, this 8 scene epic concludes with a special, brand-new sex scene shot to Asia's exacting standards. And if you know Asia, you know it's a winner!

700 MB
Geile Hengste gesucht! Sechs dicktittige Stuten wollen besamt werden! Die exquisiten Busenwunder mit ihren umwerfend weiblichen Kurven hatten gerade ihren Eisprung und sind geiler auf harte Kerle denn je! Sie koennen es kaum abwarten, die fetten Rohre zwischen ihren riesigen Eutern, in ihren nassen Lusthoehlen und engen Hintereingaengen zu spueren. Also Jungs, nichts wie ran an den Speck!!!