News

1.2 GB
An attractive amateur office babe who likes to do it with the lights off. Fortunately for us, we like the lights on so she keeps her eyes closed through the bulk of this. We all love women who get into the act like they enjoy it (let's face it, they all do) but sometimes it's refreshing to watch a girl who just sits back and lets us command the show. Great hardcore sex with a reserved, but competent babe.

1.6 GB
Rope is serious bitness. This hardcore madam is also serious bitness. When you get them both together and rubbing against each other you get a raging fire that consumes all of your wildest desires. This is crazy and hardcore from the word go and it's a must watch for fans of bondage, domination, and always MILF hardcore sex.

733 MB
A MILF who's been worn by the trials of life, renewed through a pleasurable application of young men semen. Or using her experience to bring out her own natural expression through the application of fast moving fingers and a battery operated toy or two. A MILF among MILF; if you have a thing for older ladies you'll find it all here.

825 MB
Every member of this harem you should have seen at least once previously, being that every single one of these girls are some of the best names in JAV movies. If I'm not mistaken, they've even been in one or two harem movies together before because they all function so perfectly as a group. And surely you won't be disappointed in the slightest as they all strip down and commence the brutal fucking of one single guy. Excellent hardcore harem sex with amazing babes and one cock rubbed raw.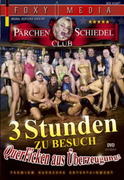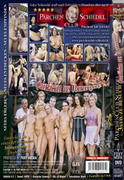 1.29 GB
"Querficken aus Überzeugung" ist diesmal der Titel. Das Thema ist aber immer das gleiche: FICKEN!

2.5 GB
You must have a kind of hidden desire for something even worse than this if you're asking to be cast in the types of bondage and sadism seen here. And it makes sense when you look at this beautiful babe; she's got issues that can't be solved with a few tissues. She likes it as raw and painful as you're willing to make it and it's a joy to watch.

1 GB
Having three amazingly gorgeous and downright knockout babes lick on your pole at the same time is a fantasy of… pretty much every single man in the world. Seeing it brought to real life here in glorious POV from Prestige is a thing of beauty. It's a slow burn too; not just jumping in and getting it done but lots of lead in with amazing gals and a ton of fun scenes from the car to the bathtub.