News

627 MB
Things get freaky-deaky over in France. Sure, there are some very beautiful women in this one; it's an adult film so there's some good blowjob, and pussy eating scenes.


885 MB
Valentina Canali in compagnia delle più calde e sensuali infermiere via stanno aspettando!! Sono vogliose e disinibite, vogliono prendersi cura di voi regalandovi attimi di sesso perverso godendo con selvagge cavalcate anali, blow-job e doppie penetrazioni.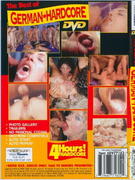 3.37 GB
You think you've seen raw hot and kinky porno in the past. Well you've seen nothing remotely close to the horny and lustfully illicit deviant acts contained in the accurately titled THE BEST OF GERMAN HARDCORE, because everyone knows that the Germans suck and fuck better, harder, longer, and more intensely than anyone else!!!
These German studs are fucking these pretty nymphs and the pretty nymphs in return suck cock until they receive love juice all over their faces!


700 MB
Ein PoIizist untersucht einen äusserst merkwürdigen Fall: Mehrere Personen werden vermisst, seitdem sie ein geheimnisvoIles Schloss auf dem Land aufgesucht haben, dessen Herrinen vier ebenso attraktive wie mysteriöse Schwestern sind. AIs er den Schönen schIiesslich einen Besuch abstattet, bemerkt er, dass mit ihnen irgendetwas nicht stimmt, und ehe er sich versieht, wird er in einen rasanten Strudel aus Hexerei und wildestem Sex gerissen… Ein aufregender Spitzenfilm!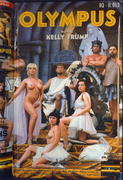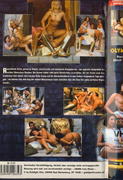 1.22 GB
The Greek Gods are notorious for there sexual appetite and free-love attitude. When a present-day couple stumble on a statue of Venus, they say magic words they once heard… then, the Gods showed them what Olympus was really about!