News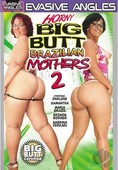 1.35 GB
Holy shit people…this movie is one of a kind…I ain't never seen anything like this before.
I mean there are fat girls actually working out in some of the skimpiest workout gear breakin
a sweat, and getting broken into too!!!


1.42 GB
The series that started it all… big soft mellons, humongous titties, thick meaty asses, dick loving chubby sluts.