News

563 MB
Very 'amateur' hardcore sex with a heaping helping of group sex thrown in for good measure. 'Amateur' doesn't mean it's bad- just that it's raw and so deliciously unrehearsed. Some bad lighting in some scenes but the straight excellent female flesh and unabashed sexual excitement more than makes up for any shortcomings. The group sex scenes are so wicked it's unreal.

975 MB
Kotomi and Anri are a crazy duo that should be able to refine even the very definition of 'gokkun'. Each one in turn sucks like a vacuum cleaner- they are clearly competent- but it's the trade off and synergy between them that makes any man ready to shoot more load than ever thought possible. A clean mosaic also made this feature excellent but it's missing a few cumshots you really want to see after the work they put in.

2.7 GB
Almost 3 GBs of beautiful gals getting groped, licked, kissed, foreplayed, fucked, and came upon in the back of a passenger van. The scenes vary greatly in style of womanly flesh but each and every single woman is downright amazing. Big busted babes. Tiny tight pussy types. All of them complete dime pieces who know how to suck a cock just as well as they know how to take one deep. Excellent compilation.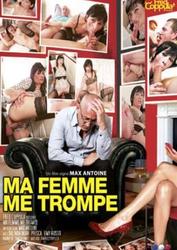 1.42 GB
Alors qu'elle semble être heureuse en couple, Françoise ( Dalinda India ) ne peut pas s'empêcher de tromper son mari. Comme tout bon cocu, ce dernier ne se doute pas une seconde que sa femme se fait déglinguer dans son dos pendant qu'il travaille comme un con


2.8 GB
Not one but two amazing BBW babes who are ready to slap-and-tickle your meat in bombastic style.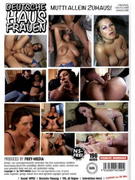 700 MB
Die Muttis sind grad allein zu Hause und warten auf dich und deinen harten Riemen.