News

1 GB
Older women are on the prowl looking for some fresh new meat and young men searching for beautiful, older and more experienced women. It's the call of the wild!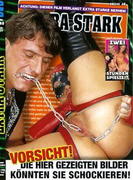 1.38 GB
This German-owned company features the best of Russian and other Eastern European girls, constantly striving to produce and deliver the highest caliber hardcore action.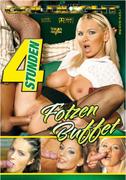 2.04 GB
Es ist angerichtet, ein Fotzenbuffet der Extra-Klasse.

1.51 GB
The highly anticipated solidarity porn movie, porn and charity!

1.3 GB
Great breasts, tight little pussy (with a reasonable mosaic), and a face you could watch sucking a cock for hours. Amazing maid themed release but Megu doesn't need an outfit to get you dirty.


3.1 GB
Overall pretty decent amateur married woman hardcore sex that at the very least has some extremely solid acting.


3.8 GB
Shiori Tsukada is a gorgeous Japanese teen blessed with breasts that could crush a camel. She gets the most she can out of them as well by showing up to the bathhouse in a school girl uniform and using her massive beasts to rub a young naked guy into soapy submission. This is amazing hardcore sex regardless of bust size, but these beautiful babies are amazing to watch at work. Great 'big tit' release.


861 MB
If that cover isn't enough to "peak" your interest (or at the very least make your shorts seem just a bit tighter), then wait until you get this bad boy started. We get a wildly strange, and exotically varied compilation of BBW ladies fucking each other with strap-ons, straight up fucking each other lesbian style, and then having threesomes with vibrators, toys, and more strap-ons. You don't have to be a BBW fan to appreciate the crazy amounts of pussy pleasing on order here.


1.2 GB
Well of fucking course she loves sperm. I'm not trying to be outright rude but these ladies probably got into the situation they're into because they had an unnaturally feisty desire to get cum filled cocks to explode all over their deliciously tight pussies. Seriously, these are a host of ladies that are going to make you want to cum and cum and cum until you're latched into a payment plan that would make Sallie Mae jealous. Great hardcore sex with a TON of super hot prego ladies.