News

700 MB
Performers: Gloria Leonard, Amber Hunt, Sam Dean, Jamie Gillis, Carlo Tonti,
Marlene Willoughby, Pepe Valentine, Robert Kerman, Reggie De Morton,
Simon Lupowitz, Roberto Vegas, Donald Blank, Susaye London, John Leslie,
Michael Thorpe, Sonia Berry, Crystal Sync, Ursula Austin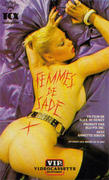 842 MB
The plot involves the monstrous Rocky DeSade running around San Francisco and brutalizing the local working girls;they eventually take revenge on this creep by staging a fetish party and making him pay via pissing,hard-core S/M and even a little scat added for the good measure.This grainy and sadistic porno truly has to be seen to be believed,especially the sequence when Rocky sucks his own penis.The scat scene is very disgusting,albeit clearly fake.The porno scenes are well-filmed and the film is loaded with incredibly seedy atmosphere.


695 MB
Performers: Kay Parker, Kevin James, Rom Jeremy, Carolyn Jackson,
Al Chiurrizzi, Sylvia Benedict, William Margold


397 MB
Performers: Vanessa Del Rio, Jamie Gillis, Red Starr,
David Christopher, Paula Morton, Dianne Amore, Bern Empue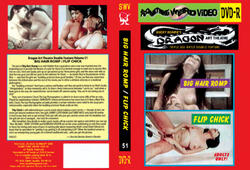 700 MB
Performers: Georgina Spelvin, Marc Stevens, Darby Lloyd Rains, Jeffrey Hurst,
Cindy West, Ashley Moore


674 MB
Performers: Seka, John Holmes, Denise Snow, Johnny Keyes,
Don Hart, Connie Peters, Desiree Cousteau, Nancy Dare, Terri Hall,
Mike Horner, Day Jason, Veri Knotty, Turk Lyon, Pat Manning, Ken Yontz,
Susan McBain, Mike Ranger, Herschel Savage, Paul Scharf, Kitty Shayne,


700 MB
Performers: Hillary Summers, Suzanne Fields, Joseph Hudgins, Sally Alt,
Candy Samples, John Hoyt, Nora Wieternik, Mycle Brandy, Jack Rowe,
Kathy Foster, Howard Ziehm, Nancy Martin, Ric Lutze, Shannon West,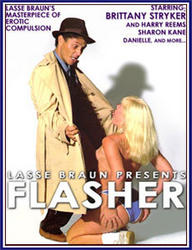 1095 MB
Performers: Danielle, Brittany Stryker, Sharon Kane, Paula Meadows,
Billy Dee, Harry Reems, Ron Retta, Gwendolyn Roth, Daven Port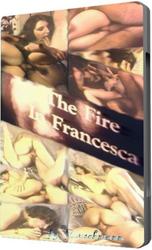 699 MB
Performers: Vanessa Del Rio, Ursula Austin, Patty Boyd, Roger Caine, Shaun Costello,
Jean Dalton, Ron Dorfman, Ashley Moore


683 MB
Performers: Kay Parker, Eric Edwards, Tiffany Clark, Becky Savage, Serena, Ron Jeremy,
Tamara Longley, Shaun Michelle, Esme Monroe, Jack Mason, Mark Harris, Lee James,
Jim Dawson, William Margold, Crystal Lake, Crystal Starr, Drea

758 MB
A modern day family plot bound to satisfy all. A humorous, boner-popping guide to sex in this age where sex goes all directions and then some! Brothers Rick and Phil are as different as night and day…All Rick wants is his brother to settle down with a nice, hot girl …


791 MB
This is a grainy video with unknown performers.