News

948 MB
Diese Gangster haben auch nur ficken im Kopf. Diese Gangster nehmen sich die Mädels wie sie wollen

693 MB
Anal Inside! 5 Hot Teens!
Sweet Young Euro Girls Put Their Tight Asses On The Line For The Camera!
They Do Whatever It Takes To Earn A Hot Load!


700 MB
Die Girls wollen nur eins, poppen, poppen, poppen.


1.36 GB
Was gibt es schöneres als sich nach einem harten Tag voller Arbeit in ein Paar fette, weiche, geile Monster-Euter zu kuscheln und das pralle Leben mit vollen Händen zu genießen. Ein toller Titten-Fick mit anschließender Glockenbesamung ist schon was Feines. Doch richtig abgerundet wird die Sache erst, wenn auch das saftige Arschloch sein Fick-Fett weg kriegt. Stimmts? Stimmt!


1.39 GB
Revoilà Simone, la chatte toujours plus large, le cul toujours plus accueillant. Elle se fait emboutir ses trous outrageusement dilatés par des mains expertes qui ne laissent aucun répit à ses parois littéralement déchirées.


700 MB
Dumm Fickt gut.Also haben die Nachwuchsnutten die Schule geschmissen und ihr Hobby zum Beruf gemacht.

2.04 GB
Nothing beats a nice big nipple on a beautiful round boob!These girls have got it and are not afraid to show it off!


763 MB
Big Big Babes 5 is tons of fun! With 1,200 pounds of action, there's more than enough of these babes to go around! The biggest and most beautiful girls fuck for you, so you can watch these mammoth gals get down and nasty, as nasty as anal! Shannon, Exoctic, Ruby and Ricciana beckon you to cum watch them in all their extra large glory! Dare you deny them?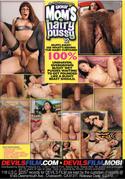 2.06 GB
All natural hairy honies guaranteed!
Muffs Away! See what's behind the hairy curtains! 100% unshaven, overgrown bushy wet pussies waiting to get pounded like a bushy beast should.


1.84 GB
Why do I want to stick my dick up some fat chick's ass? Because that fucking ass is so fucking HUGE! And any slut that loves to eat as much as they do, has got to love double helpings of non-stop sex, like I do! That's why I'm gonna butt-fuck a big… Fucking FATTY!