News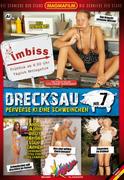 1.02 GB
Da haben wir ja wieder ein paar Schweinchen beim Voegeln erwischt…! Die eine laesst sich in freier Natur die Rosette dehnen, waehrend die naechste schon frueh morgens am Imbiss steht, um sich die "Sahne" fuer ihren Kaffee zu besorgen… natuerlich direkt vom "Zapfhahn". Blasen, Ficken und Schlucken, das ist alles woran diese aufgegeilten Saeue denken koennen -zur Freude der Jungs, die den Schweinchen gerne zeigen, wo der Hammer haengt, …aehhh… steht…!!!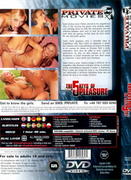 963 MB
Jason invites some friends around to his magnificent villa. In the evening the guests start playing poker and chatting. Little by little the card games and the relations between them start to heat up and pretty soon they are getting carried away by their desire for sex and erotic games.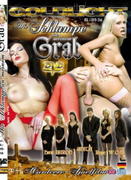 700 MB
Horst ist Tot und wird begraben. Alle seine Freunde stehen am Grab und trauern. Nun lassen sie Revue von Horsts verficktem Leben passieren er war ein geiler Hengst keine noch so junge Fotze war vor ihm sicher….


1.59 GB
This horny womens are submissive and they must fuck everey day. They get fucked very hard in their pussys and asses. Just look and enjoy!


682 MB
Neue Oberschlampen vom Dienst lassen es sich wieder auf das Heftigste besorgen. Wo ein Schwanz ist, da sind auch mehr – und sie wollen JEDEN testen! Da kommen sie den zahlreichen, geladenen Rohren gerade recht. Die Eier prall bis zum Bersten freut sich jeder Stier darauf, eine der willigen Schluck- und Fickluder abzufüllen.


1.44 GB
Versauter als hier geht es wirklich nicht mehr. Unglaublich wie versaut und hemmungslos diese geilen Schlampen rum ficken. Am liebsten schlürfen sie Sperma.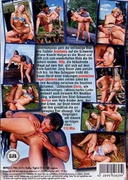 1.23 GB
Hemmungslos geht die vollbusige Bauers-Tochter Anastasia auf der Schweine Wiese Knecht Holger an die Wurst und läßt sich zum wiederholten male die Unschuld rauben…
Von wegen Unschuld vom Lande. Die Mädels hier haben dank der guten Luft eine unersättliche Gier auf heißes, frisches Schwanzfleisch zwischen ihren Schenkeln, Brüsten Pobacken und Mündern. Hier gibt es die beste Öko-Double-Penetrationen, die geilste Lesbo und dreier Action. Landlust pur.