News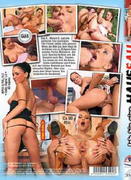 700 MB
Else K., Miriam S. und alle weiteren hier gezeigten Ehe-Fotzen haben ein gemein: Wenn der Alte aus dem Haus ist mutieren sie zu Schwanzfressenden Porno-Monstern, die nach Sperma lechzen wie die Vampire nach Blut.

700 MB
She's everyone's favorite niece. Find out why. This is definitely some of the hottest porn to come out of Italy.

763 MB
Den Alten im Dorf ist es gar nicht recht: Da kommt die neumodische Kirche mit einer gut aussehenden Pfarrerin und als der Kardinal zur (Fick-) Visite vorbeischaut, ist der Skandal groß: Statt zu beten wird das Halleluja geblasen bis das Zepter spritzt!