News

652 MB
In the South of France a naughty band of female cat burglars decides to rob a ritzy villa for kicks. Breaking and Entering, the girls discover a treasure trove of love toys and lingerie that proves to be a real party pleaser until the long, long arm of the law catches up with them. These gendarmes go for the gusto using their "nightsticks" to probe the girls for information. Then the owners of the villa show up and are mistaken as thieves but it really doesn't matter. They seem to enjoy "the intrusion" even more then the girls do!


691 MB
Romantic and off-beat sexual encounters, such as when a handsome gum-chewing escapee from a mental home wanders into the women's locker room, make this a truly erotic movie for all cummers. 795 MB
She'll make this world a safer place… after her manicure, of course. She was judge, jury, and executioner. And boy could she shop.
Meet Julianne James.The one woman brat force. She had an incredible sense of justice. And an incredible sexual appetite.
She'd bring a felon in by day and be in his cell by night. She hated the bad guys, but loved a good girl now and again.
She never wore black. She always wore white. But she usually wore nothing.
Brat Force. She's making the world safe for sex.


671 MB
AVN Top 500 The action gets hot for Detective Harry Reed when he meets a beautiful woman in need of a giant favor. Afraid that her husband is trying to kill her, she tries to enlist Harry as her own private dick. At first, he's reluctant. He finally gives in when she offers him more than just money. From then on, the action gets even hotter as they revel in the depths of their own sexual splendor, and plot to dispose of her husband for good!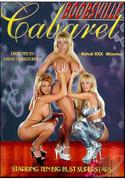 689 MB
10 Big boob stars in this hardcore action video. This movie is hot, hot, hot. With Special musical guest Candy Cane


700 MB
Enter here, if you dare, a dimension of sensual extremes and primeval desires. Much of this film will shock you . . . most of it will surprise you . . . all of it will excite you! A TRUE EROTIC MASTERPIECE.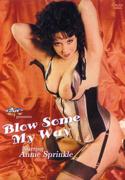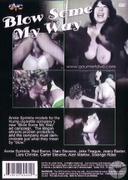 694 MB
Annie Sprinkle models for the Hump cigarette company's new "Blow Some My Way" ad campaign. The slogan attracts prudish protesters, and the company must demonstrate just what they mean by "blow."