News

790 MB
A porn musical based on the classic.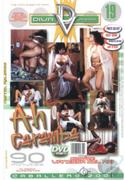 700 MB
Performers: Vanessa Del Rio, Jessie St. James, Herschel Savage,
Ron Jeremy, Jamie Gillis


700 MB
Five guys spice up their weekly poker night bonding session by sharing stories of their ex-wive's indescretions, resulting in happy memories and determinations to rekindle their lost loves.
These 5 stories involves: 2 construction workers, a dental office, outside a porn theater, dress as nazi officer, shooting a porn film.


136 MB
Join in the fun at the wildest "home show" you'll ever see – be taken back into the actual homes of today's hottest XXX talents! Peek into panty drawers, discover favorite sex toys and find out what really turns these stars on. Watch legendary superstars heat up the sheets with their favorite sex mates. Raw, real and uncensored, this is guaranteed to make you want to come back for more.


467 MB
Performers: Bunny Bleu, Trinity Loren, Gina Carrera, Kimberly Carson,
Raven, Misty Regan, Herschel Savage, Lynn Carter, Tom Byron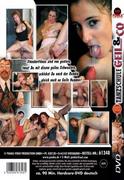 700 MB
"Ab in den Schritt und jetzt im Takt hübsch lecken!"
Standardtänze sind von gestern,tanzt Du mit diesen geilen Schwestern,
schiebst Du nach der Rumba gleich noch ne geile Nummer!


695 MB
Die Ausgezeichneten analen grausam, geben in die heissen löcher.

762 MB
GOLDEN GIRLS 8 is a fountain of steamy hardcore action that's guaranteed to satisfy bone-dry XXX fans. World-famous director, Frank Thring, ends your hardcore drought with this flood of fucking, sucking, and cum facials. The pussies drip, the fluids flow and, once when the end credits roll, there's not a dry thigh in the house. The hardcore action in this collection is just that potent. Grab some towels. GOLDEN GIRLS 8 is gonna be a wet one.


703 MB
Die willigen Frauen aus der Nachbarschaft legen wieder los. Hier gibt es echte Amateursex Action mit heißen Nachbarinnen, die es auf das Gemüse des Nachbarn, insbesondere auf dicke Gurken, abgesehen haben! Ob Deine Nachbarin wohl auch dabei ist?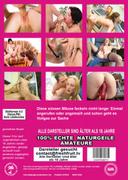 700 MB
Extreme amateurs on film! 100% German hardcore! Swingers making phone calls for an immediate fuck!