News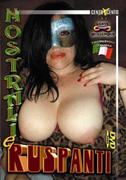 635 MB
Italian amateur fucking

740 MB
When you're a horny housewife left at home to your own devices it is impossible to say what will happen. In all likelihood though, it will be something naughty and pleasurable. These housewives could care less how they get off as long as they can cum. Rather it's the cleaning lady, the toy stored in the kitchen drawer or the vacuum hose; it makes no difference when you're a busty slut in need of an orgasm. Anything will serve as a tool to cum for these big fat housewives.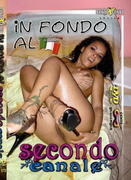 788 MB
Italian amateur fucking. Amateur film shot by ordinary people and without a condom. Ordinary people but loves sex in all its forms, as few do. Each hole is exploited, the search for pleasure stronger and more complete


728 MB
Kandi Kobain loves to fuck so much that she'll suck and fuck anything you put near her body! It could be two cocks, a dildo, a pretty pink pussy, or a pair of tits – you put them in Kandi's face and she'll put them in her mouth! If it can get off or get Kandi off, she wants it! This big titted babe cannot get enough and her greediness for cum leads her to take a load wherever she can get it. Kandi Kobain loves to fuck and you are going to be rewarded greatly by her sluttiness!


700 MB
This is an interracial fuck fest for sure! these 40 ladies are eager to get that chocolate cock in their mouth and then deep inside their pussies. you'll see some ass licking, pussy licking and of course, plenty of messy cumshots!


700 MB
Reife Vollweiber. Denn Sie Wissen Was Sie Wollen!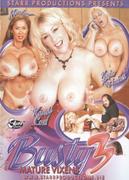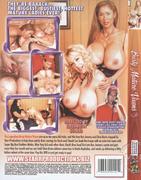 698 MB
The Legendary Busty Mature Vixens are up to the same old tricks, and this time Ron Jeremy and Dino Bravo stopped by Starr Productions to help them satisfy their cravings for fresh cock! Kandi Cox leads the troops with an extra hot scene with Super Big Bust Goddess Minka. After they lick each other clean, Kandi dives head first into Ron Jeremy's pants and gets more than her mouth and ass can hold! Dino Bravo delivers some toys to Kayla Kupkakes, and winds up delivering a little Italian salami at the same time.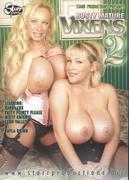 475 MB
It's that time of year again, when the horny housewives come out of the woodwork and strip down to the bare essentials to show you how a veteran does it! These hardcore hotties are so desperate; they even start going down on each other! They don't object to a little solo masturbation action either. Misty Knights gets into the heavy metal scene as she plows her hole with a rock solid anodized dildo, and lets Kayla Quinn clean up the mess. A definite must-have for the gentlemen with a taste for the busty mom-next-door!


700 MB
If you like them big, fat and really messy, then you are in for a treat! Each one of these massive mammoths produces enough gushing goodness to flood a small town, and it's all for you!
Be sure to bring a towel because you will need it! These bitches are squirting all over the place, so you're bound to get wet! Some things you just have to see to believe! Enjoy!


691 MB
Watch as horny guys fuck these pregnant girls and the girls suck their cocks 'til they get that precious load of man juice! And when they're done, they still need some pussy plowin'! All of those hormones culminate into this one moment when they fuck the shit out of these guys! They don't know what they got themselves into other than some DAMN GOOD pussy! And they even lactate! Milk and cookies for whoever finishes first!