News

1.36 GB
Seitdem sie Teenager sind, lebt Irene bei ihrer älteren Schwester Angela. Die beiden halten zusammen wie Pech und Schwefel, bis sich Angela eines Tages verliebt und den jungen Mann heiratet. Doch Irene will auf keinen Fall ihre Schwester verlieren und alleine leben müssen. Sie verleitet die attraktive Sekretärin Anna, Angelas Ehemann zu verführen …

555 MB
Estimatori del video amatoriale, gustateVi questo film!!! Le donne sono altrettanto sporcaccione degli uomini e, se amano offrire il loro sederino aperto al maschio, non di meno amano giocare con il posteriore dei loro partners. Cominciano con infilarvI un dito per farVi fremere, poi vi infilano un fallo di gomma di piccola misura per provocarVi l'erezione, poi un sesso maschile per farVi godere e Voi Vi ritrovate bisex senza renderVene conto. Se Vi è successo qualcosa del genere, raccontatecelo!
100% Video amatoriale!

923 MB
Non hanno mezze misure, Shirley e Peter: quando vogliono godere non guardano in faccia nessuno! Appassionate scene di sesso bisex, che detta una sola regola: con qualcosa nel culo si gode di piu"!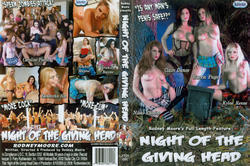 700 MB
These horny sluts crave cock so much that they will even come back from the dead to get some. These sperm zombies attack that hard stiff dick for more and more cum.
There is only one thing on their minds and that is cum. "IS ANY MAN'S PENIS SAFE?" These blow job zombies will leave you with a craving for cold suction!

667 MB
Un vendeur de tableaux livre une oeuvre à une bourgeoise qui fait sa toilette. Celle-ci va alors profiter de la situation jusqu'à l'arrivée du mari…

700 MB
Franco is a worker who works all day and barely able to pay the rent. One day, returning home is in the middle of a settling of accounts from which escapes with a suitcase full of money, love and learn that often succumb amcizia behind the desire for money. Money corrupts, but the easy money corrupts even more, a film by Leonardo Conti

750 MB
Un marito che si scopa due mogli, beato lui…

2.74 GB
Most husbands love their wives more than anything, but she's the worst cock sucker EVER! So what does a husband do? Does he request a divorce? Nah, too expensive! The guys in this film figured out a solution-they just need to teach their orally challenged wives how to suck a mean dick properly.

694 MB
Es ist mal wieder Nacht und ein harter und anstrengender Tag geht zu Ende. Auch für Jana, aber diese langweilt sich im Bett und will sich ein bisschen vergnügen. Deswegen steigt Jana Bach in einen Erotik Chat ein und chattet mit anderen sex-hungrigen Lust Mölchen. Dabei streichelt und verwöhnt sich Jana immer und wird dabei geiler und geiler. Zunächst muss sich Jana Bach ihre feuchte Fotze selber massieren, doch dann bekommt sie Besuch von einem der Sexkontakte aus ihrer Nähe, der sich gleich ihrer annimmt und liebevoll ihre Nippel und Klitoris massiert und mit der Zunge bearbeitet. Als Dank für den Besuch und den liebevollen Einstieg, bläst Jana dem Stecher seinen Schwanz, während sich dieser weiterhin an der Möse von Jana zu schaffen macht.