News

1.11 GB
Sei dabei, wenn Nicki ordentlich durchgevögelt wird

701 MB
In einem kleinen Haus im Wald, ganz weit ab von der Zivilisation, hat ein alter Stasi-Spion die Wende verschlafen und nimmt 2007 erneut das Liebesleben der "DDR"-Bürger unter die Lupe.
Sein Sohn soll ihm bei seinen Nachforschungen helfen, indem er ihm Beweisfotos über die sexuellen Ausschweifungen liefert. Dieser bemerkt allerdings schnell, dass selbst zu ficken einfach viel mehr Spaß macht als immer nur andere bei ihrem versauten Treiben zu beobachten …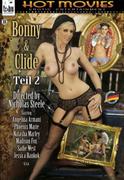 1.36 GB
Die geile Gangster-Sex-Story geht in die 2. Runde. Auch diesmal lassen Bonny und Clide keine Gelegenheit aus, um das Geschäftliche mit dem Vergnügen zu verbinden.
Auch hier wird wieder drauflos gevögelt, dass es nur so kracht.

1.56 GB
Das heisse Gangster-Duo Bonny und Clide beweist hier, dass Bank- und Raubüberfälle nicht alles im Leben sind. Zwischen den Taten wird natürlich auch richtig geil gevögelt.

424 MB
Young, horny, shameless and wrecked: our teenies. Before their fucking sprees they get themselves fully sloshed, with bottles from the wet gash into the swigging chops, dickies thereto and studs, who fuck them up to the sky! And of course they need to suck off and swallow down every drop of cum.

831 MB
Hallo Freunde! Kennt Ihr dieses Gefühl? Du wachst auf mit`ner stahlbetonharten,juckenden Morgenlatte auf. Zwecks Erweiterung Deiner Vorstellungskraft in diese Richtung nehmen sich in diesem Film gleich ein ganzes Dutzend rattenscharfer Hüher Deines kleinen Prinzen an, um ihn zu verwöhnen. Viel Spaß!


700 MB
Fick meine Fotze! Diese fünf heißen Girls brauchen Eure harten Ständer dort, wo sie hingehören: In die feuchte Muschi! Damit die rosa Liebesgrotten schön glitschig werden, wollen sie vorher ausgiebig geleckt werden. Im Gegenzug blasen die Mädels Eure Rohre, bis sie ganz stramm und bereit für einen harten Fotzenfick sind …