News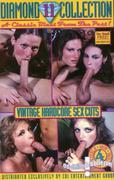 804 MB
Volume 11 Includes: D238 – Hair Raiser; D205 – Post Hole; D006 – Housewife's Dream;
D268 – Pool Service; D239 – Window Washer Girl

736 MB
Volume 10 Includes: Diamond Video titles Tub Service, Mother Dearest, Starlett's Revenge,
The Big Dipper, Party Time, King Paul #2, One Night at a Friend's House, Jet Set Honeymoon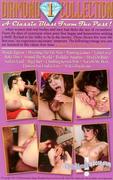 1301 MB
Volume 1 Includes: D007 – Rake Me; D068 – Around The World; D163 – Latin Lover;
D195 – Hard on Rider; D288 – Birthday Surprise;

699 MB
Performers: Andrea True, Cindy West, Catherine Warren, Darby Lloyd Rains, Georgina Spelvin, Tina Russell

430 MB
Cyndee Summers stars as a lesbian jail boss in one of her best performances ever.


48 MB
Desires Within Young Girls : Here is a passionate tale of young lust in girls coming of age in a world that is tempting their sexual desires at every moment. Desires Within Young Girls movie Watch as they experience the fire of unbridled affairs every day and every steamy night.


655 MB
A group of tourists go into the desert and their truck breaks down. Some go off for help leaving Victoria (Michelle Davy) reading a book and day dreaming about wandering into the desert and being rescued by a sheikh who takes her to his palace in an oasis where she has sex with Princess Laeda.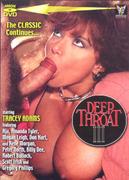 691 MB
Laura has a problem – and there is no explanation for it. When giving her boyfriend "deep throat" she goes into spasms of ecstasy. Will Laura's Aunt Penny reveal the deep, dark secret? Tune in and experience the best deep throat since "Deep Throat"!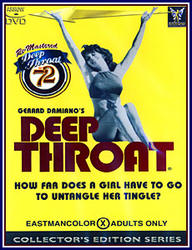 603 MB
Performers: Linda Lovelace, Harry Reems, Carol Connors, Dolly Sharp,
Bill Harrison, John Byron, William Love, Bob Phillips, Michael Powers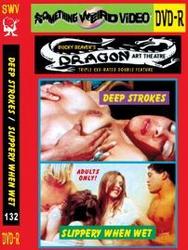 700 MB
Performers: Gina Nadeau, Claudia Lenin, Mark Bolin, Heinz Russo

415 MB
Performers: Cindy Barr, Kay Russell, Dorothy LeMay, Sharon Kane,
Bill Wilson, Hans Van Dyke, Earl Robbins, Bob Johnson, Jesse Adams,


631 MB
Deep Inside Vanessa Del Rio Sixty-eight minutes of pure hardcore with 80′s star Vanessa Del Rio