News

1.16 GB
Un film dove la violenza è all'ordine del giorno! Le ragazze vengono prese con la forza e scopate brutalmente da uomini senza pietà! Produzione italiana.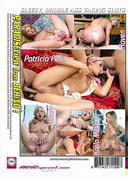 1.36 GB
Sleazy, double ass taking sluts getting boned live on camera by hot studs on the scene! It's Paradise View from Behind!, where you will marvel at how these girls take a long stiff one and move it in and out of their asses and pussies just to make their men explode with passion!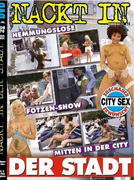 1.36 GB
Like watching girls expose their naked bodies in public? Always wanted to see a girl act like a slut on a public train? If so, this is the video for you! DBM Videovertrieb brings you only the best footage of girls letting it all hang out in public and in private, but either way, it's sure to drive you wild!


1.36 GB
Frances, JournaIistin Und Autorin, Schreibt An Einer Reportage Über Die SexueIlen VorIieben Deutscher Hausfrauen. Die Ergebnisse lhrer Recherchen Sind Überrraschend: Die Befragten Damen Stehen Auf Einen Harten Fick Am Frühen Morgen, WeiI Sie Zu Dieser Tageszeit Besonders GeiI Auf Einen Dicken schwanz Sind. Und Wenn Der Ehemann Nicht Zu Hause Ist, Muss Auch Schon MaI Der Husmeister Ran. Auch Frances Spürt Eines Tages Diese MorgendIiche GeiIheit Am Eigenen Leibe Und Lässt Sich Vom Knackigen Postboten So Richtig DurchvögeIn…


1.36 GB
Wie es in dieser Nachbarschaft zur Sache geht, ist echt unfassbar!!! Kaum ist der eigene Partner aus dem Haus, fallen sie unter den scheinheiligen Ausreden übereinander her. Schwänze und echt nasse Mösen brechen alle Tabus! Bizarr & verboten?! Egal! Diesen total versauten Familien gehts nur um´s krasse Ficken und gefickt werden. Vom Nachbarn, vom Babysitter, von der Stiefschwester oder dem Vater des Schulfreundes! Ein irres Bild abartiger Sexgier & Lust!

698 MB
These horny big tit housewives are bored with the same old routines and the same old cocks! Don't miss these women, over forty, fucking and sucking some monster cocks and getting to sip on some cum! Enjoy!


1.12 GB
Soumise le jour dans son travail aux caprices sexuels humiliants st dégradants de ses chefs, URSULA MOORE se déchaîne et se défoule en Dominatrice la nuit dans des clubs très spèciaux.


689 MB
Tenir un café, c'est déjà pas simple pour une femme. Mais quand en plus, la serveuse est une nympho qui ne fait que chauffer les mecs, ça devient vite irrespirable. C'est ainsi que Djamy & Cindy se retrouvent en train d'éponger la clientèle et se se faire partouzer à base de double pénétrations et douche de sperme, dans un Pierre Moro de grande facture.


597 MB
After the title character is found dead in the alleyway behind a seedy club, a very dodgy young detective named Bamum is brought in to investigate. He reminds one of the classic Johnny Wadd character played by John Holmes, although the weapon this guy carries is a lot less impressive.) The first suspect to be interviewed is Vera.a stripper at the club who does little to hide her hatred for the deceased Mr. Robin: «I would have done it myself if I had a chance!»

1.25 GB
A great vintage film shot by professionals from Germany back in 1980. Download and enjoy!

694 MB
30th year of the last century, it is our youth and our grandmothers and probabushek rastset of the film industry. However, in those years, interest in erotica and porn was so great that it is far from perfect technique was used to remove the video and showing of films for the benefit of others, well, respectively, for pumping out the dough. Sound original in German, but the video digitized and has a fairly good picture.