News

1.86 GB
These wives tell their hubby's to just admit that they are pathetic. Their sad excuse for a cock isn't making anyone happy especially for the wife. The wives big home want they want and that's a big black cock. They fuck these big ones really hard. Not to worry, the husbands must be there to watch and then the wives make them suck that big snake and swap that cum and make them swallow.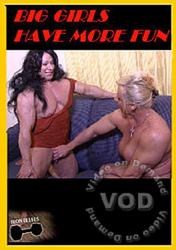 470 MB
Colette Guimond and Nuriyev Evans are packing some massive muscles! These girls love to flaunt and play with each other's big arms as they discuss their sexual fantasies. The action between these two heats up as Collette takes off Nuri's top, and then starts to play with her nipples. These girls go to town as they touch each other, as Nuriyev shows off her big clit. The fun doesn't stop there, these two beefy chicks start to arm wrestle and then caress each other on the couch. You won't want to miss this special treat; these girls are big, muscular and love to show you what a good time really looks like.

471 MB
Ashlee Chambers is on a mission to bedroom train her new client! The buff beauty wakes her new charge and starts off pumping up her biceps with his bodyweight by carrying him in a fireman's carry and does a set of squats followed up with piggyback riding, and the shoulder lift and carry for her core workout! She's only beginning here guys, boy oh boy does she have great stuff in store for you! Now it's starting to really get down to core business! She performs some awesome ab crunches with her trainee's head until it's it's time to do some training on his male member. She grabs it in her hands and works him over. Then she does some great titty fucking with his hard cock!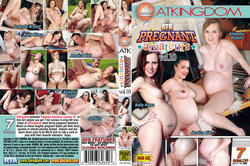 1.62 GB
In this hot volume you get 7 hot scenes in crisp HD resolution of ATKingdoms most horny pregnant amateurs. Watch as these naughty pregnant babes get their hairy pussies or shaved pussies fucked. Indoors and outdoors these soon to be MILFs love to ride a cock or play with their favorite vibrators.

781 MB
Federica Zarri,Victor Bastia,Stefania Guerritore,Renata Rei

681 MB
We follow this big breasted preggo at 5 months, 6 months, and 8 months.
At 5 months – After a short interview, she strips to show off her growing belly, beautiful tits and rubs one of the most beautiful set of pussy lips Uncle Mike has ever seen. With growing pressure from her swelling belly on her bladder, she stands and pees right there. When she gets to the bedroom she tries on a couple of outfits masturbating and rubbing her tits in each one. Watch her face as she cums.
At 6 months – This bigger preggo is joined by her black girlfriend, Sexy Steele. They take a shower together, rubbing and sucking and finger fucking each other. Then Mistress Steele gives her pregnant butt a spanking. Finally, Steele fucks Ashley hard with a huge strap on dildo till they both cum.
At 8 months – You won't believe the size of Ashley. She strips and massages her swollen pussy lips while squeezing her milk laden tits, lactating onto the head of the cock of the stud that made the baby. He fucks her tits and she responds with an energetic blowjob. He shoots a huge load of cum onto her distended belly.

1.04 GB
La mia sorellina zoccola che la di tutti quanti, senza vergogna, divertendosi tantissimo e godendo come una matta!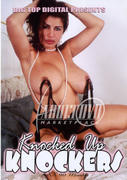 675 MB
Six months pregnant Veronica Brazil, joined by Chaz and Amber, makes an hour and a half of milk splattered fucking and sucking! In fact, we visit Chaz twice, to show her several months further into pregnancy. If you like to watch prego chicks with huge milky tits going cock crazy, then this movie`s definitely for you!

1.67 GB
I am Pregnant Part 1 features five scenes of horny pregnant women getting their fill of cock. Just because they're pregnant doesn't mean they don't still love sex! Watch as they give blow jobs, bend over and do it doggy style, and play with dildos. These women are beautiful and sexy, even with a baby on the way!