News

701 MB
La Poste, nous avons tous a y gagner ! Si pour vous c'est une contrainte d'y aller, certaines postieres font leur maximum pour satisfaire leurs clients en se faisant démonter joyeusement par ces derniers, exigeants mais performants. Tout y passera, sodo, double pénétration, double vaginale, éjac facial, gorges profondes ..


1.95 GB
Unglaublich! Extrem schwangere Frauen wollen es wissen und ficken bis ihre Wehe einsetzen.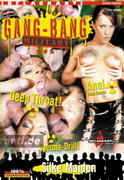 700 MB
To the rows! with a hard rod!
Commandant Smith and his company have recruited the hot Silke for the wildest gang-bang the boys can have in hard times. They smash her mouth with cock thrusting and bang her love holes with rage. These boys are going nuts and Silke loves it even more!


1.31 GB
The pretty Andrea, a happy too blow, young woman is applying to the similarly arrogant and big busted Miranda, who is boss of a worldwide known fashion magazine, to become her private secretary. The company is teeming with big-headed pricks, who are all aiming to kiss their complacent goddess Miranda's ass. Like in any good business, co-worker affairs here occur daily.

695 MB
Hier wird fleissig gehaemmert und gehobelt..so dass nicht nur die Spaenen fliessen.


696 MB
All of the beautiful ladies featured here are mega pregnant, but even so…they're all in heat! Watch their bouncy bellies get jiggled around as they take those cocks left and right. They may be inflated like gigantic balloons ready to burst, but they still get horny damn it!


698 MB
Arena Extrem! Chrissy kriegt einfach nie genug. Angebettelt hat sie Piss-Olli, dass er sie der Gang-Bang-Bande noch einmal vorsetzt.Die jungens haben ihren sozialen Tag und lassen das Dicktittige Flittchen auf die Sperma Matte krabbeln.Dort muss sie ihr Fick Lock erst mal odentlich mit dem Dildo weiten. Das macht Spass und die Jagd Schwaenze steif. Die erste Fick Sahne gibts dann als Belohnung in das aufgesperrte Fickmaul.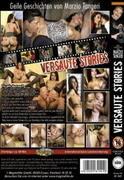 800 MB
Vier geile Abenteuer!!! Alice und Barbara haben sich einen Stecher im Internet bestellt, der ihnen ordentlich das Hinterteil umgraebt. Die Riesenportion Sahne teilen sich die beiden Luder genuesslich …
Francesca, Angestellte in einer Anwaltskanzlei, kriegt es von ihrem Boss und einem Kunden gleichzeitig auf's Haerteste besorgt