News

1.36 GB
Four hour compilation of scenes of series Bizarre Sex.

1.27 GB
Jungs haben keine Chance in diese exklusive Vereinigung aufgenommen zu werden, denn nur richtige Männer dürfen in den Stosstrupp! Um diesem Club beizutreten, muss man einen animalischen Trieb besitzen und das Verlangen seinen Saft in möglichst viele Löcher zu schießen.


785 MB
Despite not being able to understand the story, I have to admit that this was among the best nunerotica titles I've seen to date. The sex was outstanding with plenty of anal and oral. The women were just gorgeous. Salieri was careful too choose performers who had no tattoos and their nails were plain and unpainted making it easy to believe they were nuns.


789 MB
Una vera sporcacciona che si fa scopare da tanti begli ometti arrapati e vogliosi del suo buchino caldo….

0.99 GB
Hardcore fucking in the ass and pussy!


0.97 GB
The pay for being a security guard is pretty shitty but getting to spy on what people are doing is a pretty good perk especially when they are having sex on camera! The security guard in this film has brought his girlfriend in to keep him company. By the end of the film after watching 3 different couples having sex on camera they can't help but indulge in a little fucking themselves! Enjoy!


843 MB
Le due star della TV condividono il nome e la passione per il sesso. L'una cerebrale, l'altra scatenata: chi entrerà nei sogni degli italiani? Una sfida all'ultimo cazzo…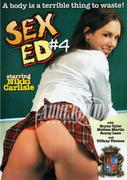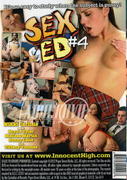 1.36 GB
It's so easy to study when the subject is pussy!

922 MB
Dieser Pornofilm wurde in Deutschland gedreht. Ob von der Straße aufgegabelt, oder während der Halbzeit eines Fußballspiels, es findet sich immer Zeit für eine heiße Nummer zwischendurch! Analsex gehört in jeder Szene dieses Films zum Pflichtprogramm. Beim Vorspiel wird auch in fast jeder Szene ausprobiert, wieviele Finger denn wohl gleichzeitig in die Muschi passen – echt sehenswert!